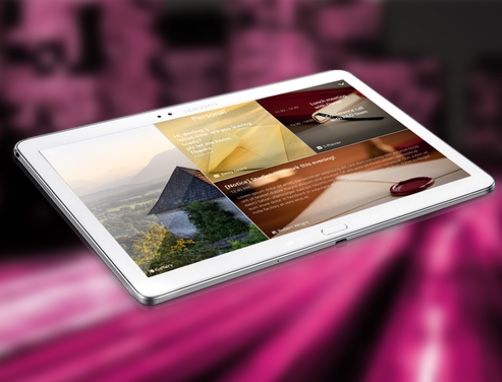 A couple of readers got in touch this morning, and last night, to inform us that they started seeing over-the-air updates arrive for the Samsung Galaxy Note 10.1 2014 edition. This new update weighs in at around 320MB, and includes an update to Android 4.4.4 KitKat. Checking the T-Mobile Support pages reveals that the update rollout started on November 12.
"Beginning November 12, Galaxy Note 10.1 2014 Edition (P607) devices will receive a notification to update to the latest software version, Android version 4.4.4/Baseband version P607TUVUANJ4″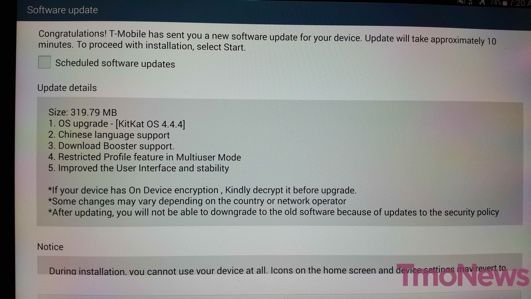 Key additions in the new software include:
1. OS upgrade – [KitKat OS 4.4.4]
2. Chinses language support
3. Download Booster support.
4. Restricted Profile feature in Multiuser Mode
5 Improved the User Interface and stability
If you haven't received a notification yet, head in to your settings and check manually for software updates. You should find it available now.