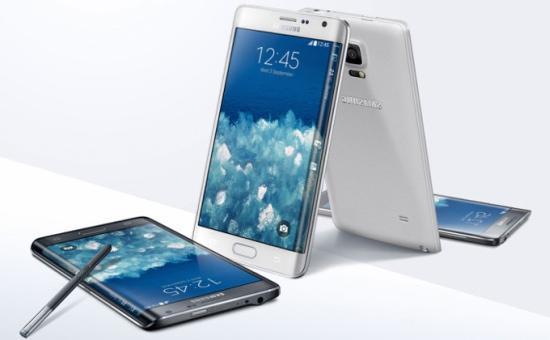 Pre-orders for the T-Mo Galaxy Note 4 have already gone live, with the device expected to land on store shelves as soon as next Friday. And it has also been confirmed that it will be compatible with T-Mobile's A-block 700MHz frequency LTE band. Known also as Band 12 LTE, it's T-Mobile's attempt to provide a high-speed network that's more capable of penetrating building walls than the current, higher frequencies.
As you'd probably expect, the Note Edge is also going to play nice with T-Mobile's band 12 network when it's officially live. An FCC filing was unearthed yesterday showing that T-Mo's model Note Edge has been tested on the 700MHz frequencies used by the carrier.
You can dig through the FCC filing in its entirety here. But I suppose the biggest question surrounding the Note Edge is: Will you even buy one? Or is it just one of those devices you're definitely interested in playing with, but not convinced it's worth handing over cash for?
Personally, I'm not convinced by it. I was at the Note 4 launch event last month and got to play with all the new goodies, and the Note Edge was really confusing. The curved screen looks like its there purely so Samsung can say "look what we can do", rather than serve any real practical purpose. And I guess I don't mind that really. I've long lamented at the lack of creativity in the smartphone market, so I shouldn't be complaining.
T-Mobile is yet to set a concrete release date for the Note Edge, but we assume it will be released at some point between now and the holiday season, to make the most of the mass spending spree that normally occurs this time of year.
Will you be picking one up?