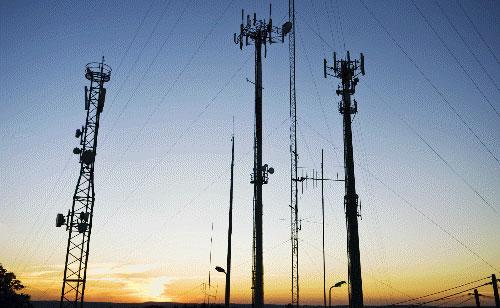 In a press release yesterday, T-Mobile announced that it would be seeking to raise new debt, to raise cash for general corporate purposes. Although the earlier release didn't state how much was going to be raised, a further announcement was made later yesterday evening which did.
 "T-Mobile USA, a wholly-owned subsidiary,has agreed to sell $1,300,000,000 aggregate principal amount of 6.000% Senior Notes due 2023 and $1,700,000,000 aggregate principal amount of 6.375% Senior Notes due 2025 in a registered public offering. The notes offering is scheduled to close on September 5, 2014, subject to satisfaction of customary closing conditions. T-Mobile expects to use the net proceeds from this offering for general corporate purposes, which may include capital investments and acquisition of additional spectrum. T-Mobile also intends to use approximately $1,000,000,000 of the proceeds to redeem its outstanding 7.875% Senior Notes due 2018 and pay related transaction fees and expenses."
It's expected that T-Mobile will use this money to invest at the upcoming AWS-3 spectrum auction, which begins on November 13. In fact, T-Mobile virtually confirmed as much in a statement.
"We routinely evaluate spectrum acquisition opportunities, including both government auctions and private transactions. We intend to participate in the FCC's upcoming auction of AWS-3 spectrum, and if we are successful in the auction process, we anticipate that a portion of the net proceeds of this offering would be used to acquire such spectrum."
Regardless of how much debt is raised, there's still the possibility that T-Mo will be sold to another company. Although the deal with Sprint fell through at the last minute, Iliad SA – the French telecoms company – is still very interested in acquiring the DT-owned U.S. carrier. It's been reported that Iliad SA has been courting many companies in order to raise finance for a bid. Three separate reports have stated that it has approached Microsoft and Google, Dish, and a handful of private equity firms. T-Mo itself isn't denying that a buy-out by Iliad is possible.
"We cannot at this time predict whether Iliad S.A. and/or others will make any new or further proposal for a transaction with us or what the outcome of any such proposal would be. We cannot rule out the possibility that Iliad S.A or another party could submit a new or improved offer that would lead to negotiations and possibly to an agreed transaction."
It's clear then that T-Mo is a company in with much to consider. It needs to invest in spectrum to boost its coverage, but it doesn't come cheap. The public offering will go some way to helping the carrier obtain the airwaves it needs, but it's still no match for the financial clout of its two biggest rivals, AT&T and Verizon, who will both be bidding against T-Mo at the auction later this year.
Source: T-Mobile, SEC filing
Via: FierceWireless, GeekWire