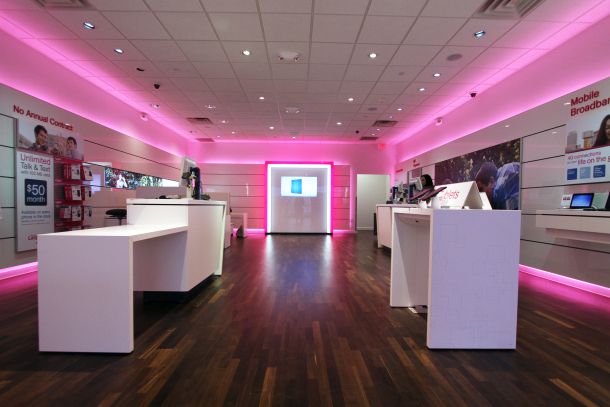 Yesterday morning, T-Mobile updated its Simple Choice Family Plan policy to allow customers to activate up to 6 lines at one time. The previous limit was just 5 lines. Leading up to the change, we'd heard rumors and seen internal documents indicating that the maximum number of lines would be 10. Initially, we'd not seen any confirmation of this, but further communication with sources and customers has revealed that the maximum does indeed extend beyond the 6 line limit shown on the Family Plan page on T-Mobile's online store.
A customer got in touch who's been with the company for 11 years. Upon checking their My T-Mobile account online, they noticed that they are eligible to add 7 voice lines and 4 mobile internet lines. They informed me that the account already has 3 voice lines a 1 mobile internet line. Do some simple math, and you get a total of 10 voice lines and 5 mobile internet lines. Exactly as we'd been told previously.

Another of our sources got in touch to confirm the 10 plus 5 numbers, and a scour through the fine print at the bottom of the Family Plan page reveals the same:
"Family Plans: Up to 10 lines with qualifying credit and plan (6-line total limit with available credit on www.T-Mobile.com; see store or call telesales to add more). All lines must be activated in same T-Mobile market with same billing address"
It's clear then that you can have up to 10 lines on your account. However, you can't simple sign up to lines 7-10 on T-Mobile's online store. You need to go speak to a member of the sales team on the phone, or in a retail store. And it would seem that it is dependent on your credit status. To check your own limit – if you're an existing customer – log in to your My T-Mobile account online and check there.
Lines 1-6 cost $120 per month all-in, if you go for the lowest Simple Choice plan. Lines 7-10 cost $20 per month each (if you go for the lowest plan).
Thanks to all who helped dig up the information.