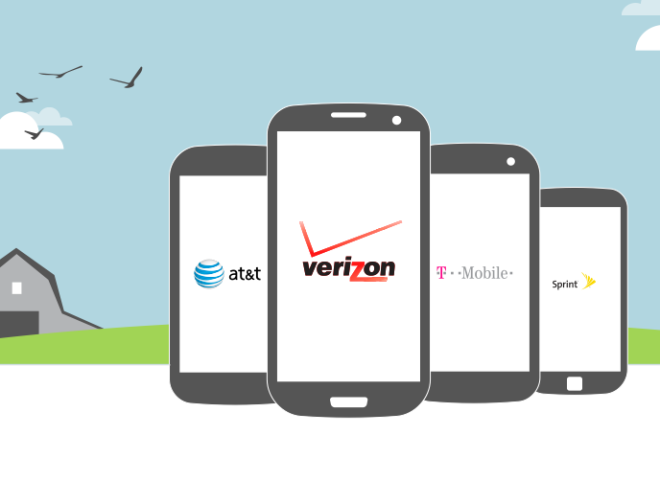 Although T-Mobile's executives have made it clear they don't place any value RootMetrics' network performance reports, it's encouraging that the more recent results are finally catching up with what we already knew about the company's LTE: It's fast.
In RootMetrics' most recent Midyear Mobile Network Performance Report, compiling data from across the entire U.S., T-Mobile is finally gaining ground and has finished above Sprint. With an overall score of 71.5, it was 1.9 points above its old rival. It still has some way to go before it catches up with AT&T, whose network finished on 79.5, a full 8-points ahead. Verizon was further in front with an impressive score of 81.6 (10.1 points ahead).
In virtually every category, Verizon was the outright winner across most states. So it's really no surprise to see the company still having a reputation for having the best network performance among regular consumers. RootMetrics' report would seem to back up that reputation.
With T-Mobile billing itself as the "data strong" network it was worth checking up on the Speed Index and Data Performance results. With having wideband LTE activated in a number of metro areas, boasting real-life speeds of up to 100Mbps in some, it's no surprise to see the overall speed index results closing in on AT&T and Verizon. T-Mo was a full 10 points ahead of sprint in the Speed Index chart.
As noted by the report:
T-Mobile's improvement is also clearly seen when looking closely at how it compared to Sprint in our last study versus this round of testing. In the second half of 2013, T-Mobile finished last in five out of our six categories. This time, T-Mobile jumped over Sprint and finished in third place in four categories. While the separation between the bottom two networks was small in most categories, T- Mobile did clearly outperform Sprint in our Network Speed Index. Sprint's bottom-ranked finish, however, could be short-lived: as Sprint continues its tri-band SparkTM rollout, its speeds could shift into a higher gear.
As I type this, I'm aware that T-Mobile is already rolling out its 700MHz network, and is activating some 1900MHz LTE in others. With that being the case, I can imagine next year's report showing further improvements in all areas including data performance, and overall reliability. Areas where T-Mo sometimes struggles at the moment.
For the full report, head on over to the full PDF report.
Via: FierceWireless