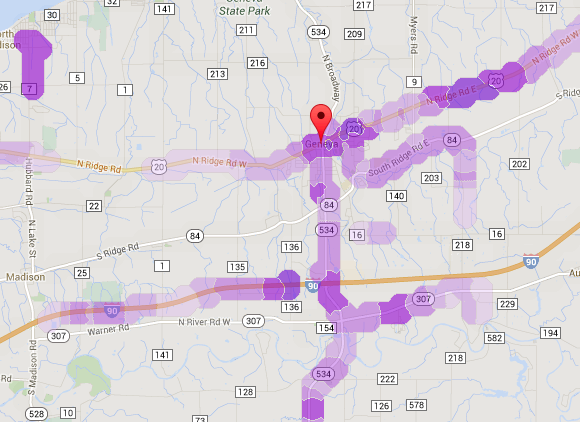 Every once in a while we get sent news of new networks being tested and activated in various locations across the U.S. Often times, I dig through them and round them all up in a single post. But, since I'm on vacation (sort of), I'll just post this week's as and when I'm able too.
A T-Mo customer and TmoNews reader has been testing the network in and around Geneva and Ashtabula, Ohio and it would seem T-Mobile is busy activating the LTE network in those towns. Head on over to the Sensorly coverage map and you'll see some purple blobs denoting LTE coverage around Geneva, and up the main highway between the two locations. Speeds around Ashtabula are very encouraging too. Our reader managed a download speed of around 42Mbps (as seen in the screenshot below):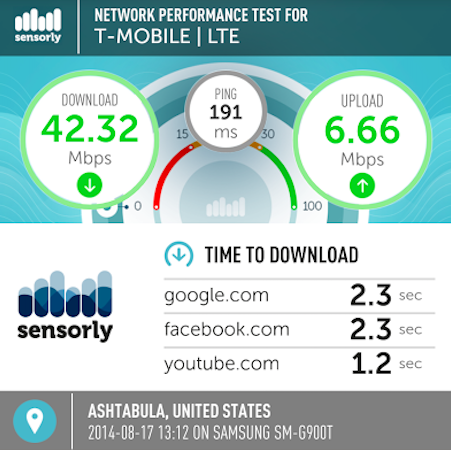 Previously, Ashtabula was 2G only. And so, if you're living in that area and have been suffering with EDGE speeds for a while, you'll be pleased to know that some tasty, fast LTE is currently being activated there.