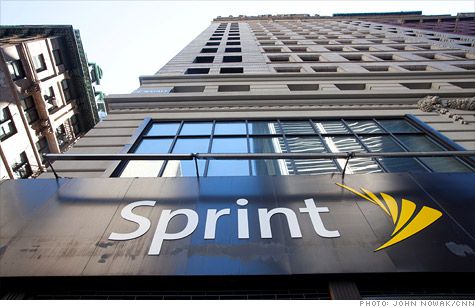 While the whole wireless world is watching and waiting on some kind of official word that T-Mobile and Sprint are planning a full-on merger, the two companies have supposedly been working on a joint venture to bid on airwaves in next year's 600MHz spectrum auction.
The joint venture, according to Bloomberg, has been negotiated separately from the merger transaction and will go ahead even if a planned buy-out fails. WSJ adds to this speculation, claiming that Sprint and T-Mo are trying to raise $10 billion to bid on airwaves currently held by TV broadcasters.
It's no secret that T-Mobile wants desperately to get hold of low-band spectrum. Its network has long been criticized for being unreliable, and for not being capable of getting indoors well. And that's almost entirely down to T-Mo utilizing high frequency spectrum. Low frequency networks get through walls much easier because of the nature of the radio waves. It's why T-Mobile bought a huge chunk of A-block spectrum from Verizon earlier this year, and it's also why it was so persistent in seeking to change the rules for the auction next year. T-Mo wants to get its hands on as many low band airwaves as it can.
Combining with Sprint on a joint venture would certainly give the company extra clout, but I can't imagine for one second that the other two major carriers would be best pleased. Especially after the FCC changed the auction rules earlier in the year. And although the new rules don't make it impossible for AT&T or Verizon to grab some 600MHz action, it does restrict them to markets where they don't already own 45MHz or more of spectrum below 1GHz.
While that's all happening, we're still waiting on T-Mobile to officially announce a date for when the 700MHz markets are going live. All we've heard so far is "end of this year/beginning of next". Which begs the question: How many handsets will be compatible when the network is switched on? At the moment, I don't believe any phones on the market are compatible with Magenta's specific  700MHz  LTE network. And even if the network does go live, how many manufacturers will rush to make phones that play nice?
What do you guys make of this joint venture between Sprint and T-Mobile? Is it an attempt to make sure the two smaller (of the 4 major) carriers get as much spectrum as they need, or simply an attempt to stop Verizon and AT&T from gobbling up as much as they can?
Sources: WSJ (subs. required), Bloomberg, FW