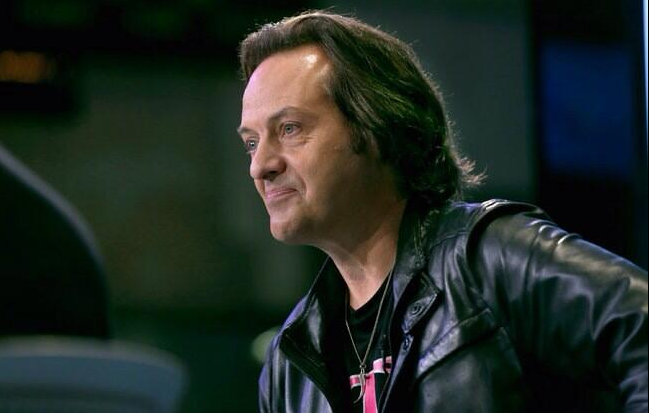 According to yet another report mentioning the hot topic of the month – Sprint and T-Mobile merging – our enthusiastic CEO, John Legere is likely to remain in charge of the merged company. Bloomberg reports that as negotiations continue, and all the fine details are put in place, John Legere is becoming "increasingly" responsible "for the prospects of an enlarged company." 
John Legere, the chief executive officer of T-Mobile who's known for wearing company-branded shirts and taunting his competitors on Twitter, is likely to run the combined company, according to two people familiar with the matter who asked not to be identified because the plans are private.
As for what will become of Dan Hesse, the man in charge of operating Sprint currently, is yet to be seen. It's highly unlikely that both men will be kept on. And – although Hesse hasn't done a terrible job running Sprint, moving it from being a "broken" company in 2007 to making it attractive enough for sale last year – it pales in comparison to the impact Legere has had on T-Mobile's fortunes and the state of the total U.S. market in his comparatively short time in charge.
If this deal is going through, and it gets passed all the regulatory steps, it'd be most pleasing for us if T-Mobile kept its brand, its popular Un-Carrier message, its Un-CEO and its break-neck rollout of networks.
Source: Bloomberg