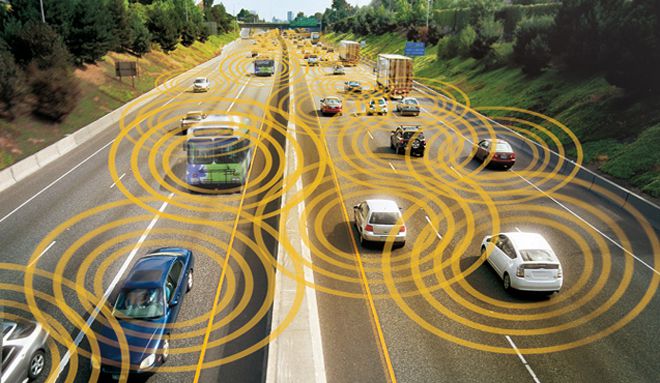 In the consumer market, T-Mobile's been taking giant strides towards revolutionizing the traditional market approach taken by carriers. One of its so-called 'Un-carrier' moves was to abolish roaming charges for its Simple Choice customers in the latter half of last year. Users could travel to 100 different countries and be able to text and use data (EDGE only) and not be charged a single cent for doing so.
Today, it's moved further to create a better roaming experience for an entirely different sector. Its brand new eSIM has been launched to remove costs associated with using connected devices over the border in Canada. This eSIM could be embedded in to wearable technology, or in to smart cars/trucks etc. Known as Machine-to-Machine, M2M or "The Internet of Things". Although consumers may not benefit directly, the business sector could save a packet.
"T-Mobile is uniquely situated to take a leadership position in the M2M market. We have the network, capacity and organizational nimbleness needed by companies bringing M2M products to market," said Drew Kelton, executive vice president, T-Mobile Business Markets. "With eSIM, we're showing how we're different than our competitors. We're bringing Un-carrier to the M2M space by doing what T-Mobile always does: putting our focus on the customer first through simplicity, transparency and cost."  
As an example, drivers with connected cars could end up being charged up to $200 per month just from using 100MB of data using mapping, email or video monitoring services in their vehicles. With T-Mobile's new eSIM, those costs are reduced to local rates and no longer charge the user the usual roaming fees.
With the connected "things" market set to explode over the coming years, T-Mobile has positioned itself well to take advantage. As more and more devices are built needing a cellular connection, more companies will make use of eSIM. And, while it's only between Canada and USA for now, it will expand in the future to be available in more countries.
Snippet below:
How does it work?

T-Mobile is making it easy for innovative companies to embrace the M2M revolution. T-Mobile M2M enables always-on connectivity for products and services through T-Mobile's nationwide network and international partners. Companies can build eSIM into an assortment of connected product categories including connected car and navigation, mobile health and wearables, among others. Think of a cloud-connected smart watch or fitness band that's no longer restrained by borders.  

 "The Internet of Things knows no boundaries. or at least it shouldn't have to," said Rusty Lhamon, director of M2M, T-Mobile. "This unique approach to cross-border wireless communication is designed to eliminate the issue of permanent M2M roaming and makes connectivity seamless and simple."  

The potential cost-savings of eSIM are enormous. Consider a trucking company that travels frequently between the U.S. and Canada as an example. Between mapping services, video monitoring, email, fleet tracking software and vehicle diagnostics, a single truck might easily use 100MB of data per month while traveling in Canada. The roaming cost for that single truck alone could be as much as $200 per month or nearly $2,400 per year1.  

Starting today, eSIM is available for businesses in the connected device market to integrate into their M2M solutions. eSIM ships fully configured out-of-the-box for use with multiple international carriers and can be easily pre-built into virtually any connected product — simplifying inventory management, removing the need for SIM swapping and best of all providing local data rates.