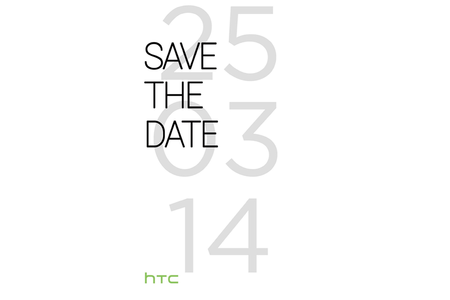 Today, HTC sent out invites to a special press event set to take place on March 25th. It's almost guaranteed that the company will use this event to announce the HTC One's successor, code-named the M8. The launch event itself is being held in two locations: London and New York.
As for specs, features and other information, we don't know anything with certainty. Rumors have recently pointed to a device very heavily influenced by the original One. In fact, recent leaks have suggested that the two are virtually identical but for the addition of an extra rear-mounted camera. We've also heard that it could feature a 5-inch 1080p display, with a Qualcomm Snapdragon 800 chipset and even feature support for expandable storage in form of a Micro SD card slot.
All these specs are great, but what's got me more interested is the puzzle over what they might call the new device. Boosted versions of devices are often dubbed the "s" model. We've already had an HTC One S and One X, so it can't be either of those. I can't imagine that it'll be named the HTC One 2 and HTC Two sounds just as ridiculous. What do you guys think? What will it be called?
Via: HTC Twitter