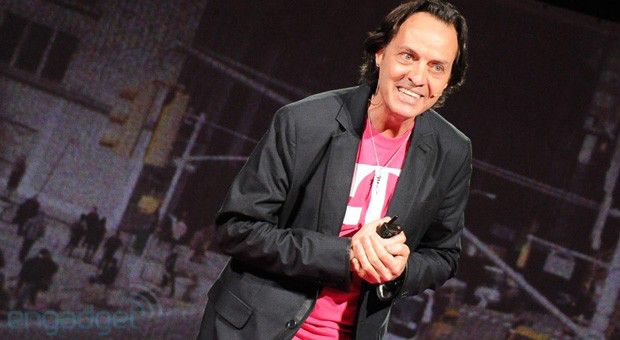 In the tech world, there are fans of every platform and manufacturer. Some groups may be louder and larger than others, but you won't find many fans as loyal as that of BlackBerry phones. They've stuck with the company from the chart-topping days of the original BlackBerry Bold, and now – even though the company is nowhere near its glory days of old – they still cling on to their devices. Fact is, they love the phones, love the company, and who could blame them?
Secretly, I've always had an appreciation of BlackBerry. Up until about 8 months ago, I had one model or another as my secondary device for managing work email. I love physical keyboards, and struggle without one now that I'm exclusively an iPhone user. So, if I – in the height of my BlackBerry days – was to receive an offer from my carrier telling me to switch to iPhone, I'd be livid.
But that's what T-Mobile has been doing, rather unwisely. It's been pushing the iPhone 5s at $0 down as a "great offer for BlackBerry users."
See, by this stage in the development of the smartphone market, the people still using BlackBerries are the loyalists. If they were going to switch to iOS, or even Android for that matter, they would have done so already. So, getting this message through from Magenta was like a kick in the teeth, and they responded by complaining to John Legere on Twitter. He responded:

T-Mobile's come under criticism for a few of its marketing decisions recently. And it's likely this will blow over pretty quickly. BlackBerry fans do want to know that carriers give as much attention to their chosen platform. But, they should also realize the reality that it's nowhere near as popular as iOS and Android. And – since there haven't been (and probably won't be again) any new BlackBerry phones for a year now – carriers can't keep pushing and marketing them.
Insensitive to BlackBerry fans? Yes. But also, an indication that BB is on its way out of the high-end smartphone market race. They should at least consider an alternative now, because there might not be any choice soon.
Via: N4BB