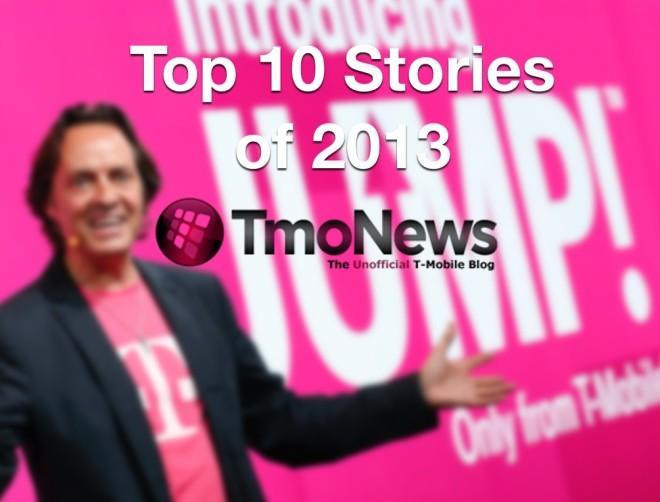 When it comes to carriers in the US, no other network operator caused a stir like T-Mobile did. Rumblings began early in the year as LTE networks started popping up, then came the onslaught of Uncarrier phases. From 1.0 through to rumors about Uncarrier 4.0, it's been a crescendo of changes made by Tmo in the hope of changing the way customers think about mobile phones and plans. It's working.
2014 is fast approaching, and while we don't know exactly what's up Legere's sleeve, it's worth looking back on this year's biggest articles on TmoNews. Starting from number 10 and counting down to the most popular article, here are the most viewed posts of the past 12 months.
10. T-Mobile New Classic And Prepaid Plans, Classic Available At All National Resellers
Leading up to a change of plans came a leaked piece of internal information showing that a Value Plan would be launching in the company's retail stores from March 24th. These plans replaced older Classic Plans, although third party retailers would go on to offer the Classic variety.
9. Carrier Update Now Available Enabling LTE, Visual Voicemail For Unlocked iPhone 5 Models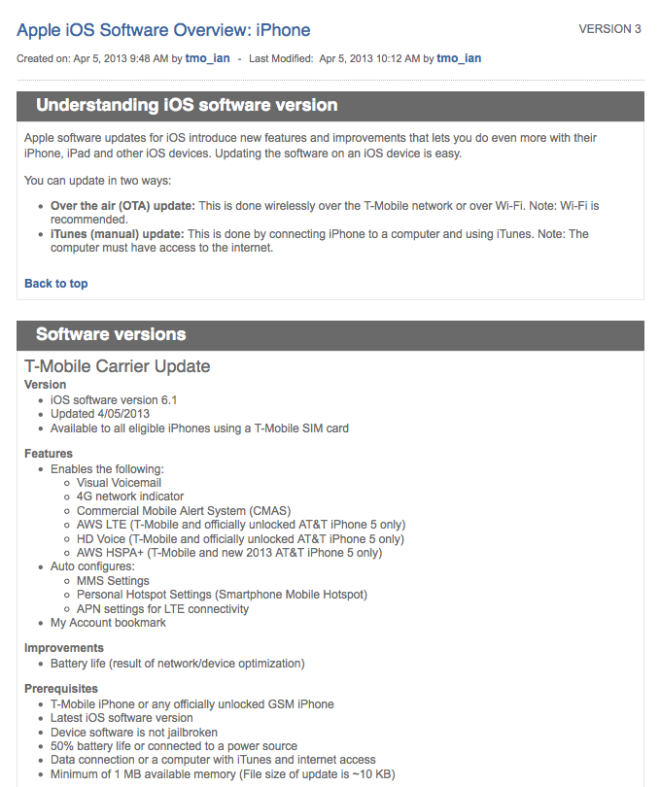 Before iPhone made its way to T-Mobile officially, over a million customers were using unlocked models and were stuck on EDGE speeds for doing so. A leaked carrier update information page suggested that would change, and obviously made big news earlier in the year.
8. (Updated) T-Mobile Moving to Cancel Some Grandfathered Rate Plans, Offer Customers New Options?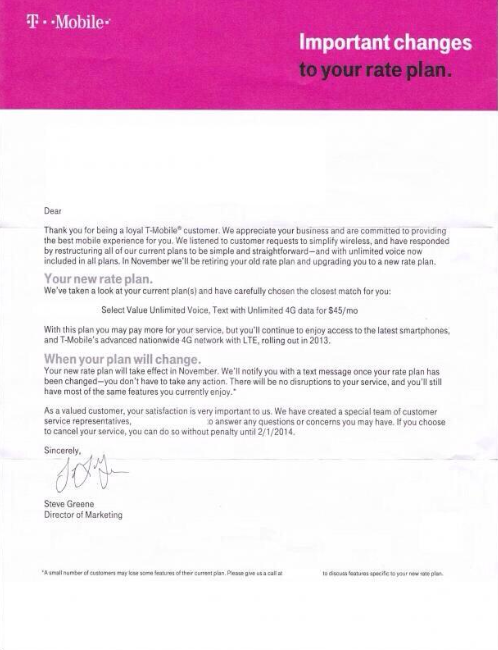 Although the news broke a couple of months back, this is still one of the topics I get contacted about most. T-Mobile announced (or didn't announce) that it would be attempting to move customers on old plans over to newer, more up-to-date plans. In most cases, it would be better value for money. But, not everyone's received "the call" yet.
7. Software Update Rolling Out For Samsung Galaxy Note II, "Improves Security And Includes Smart Switch"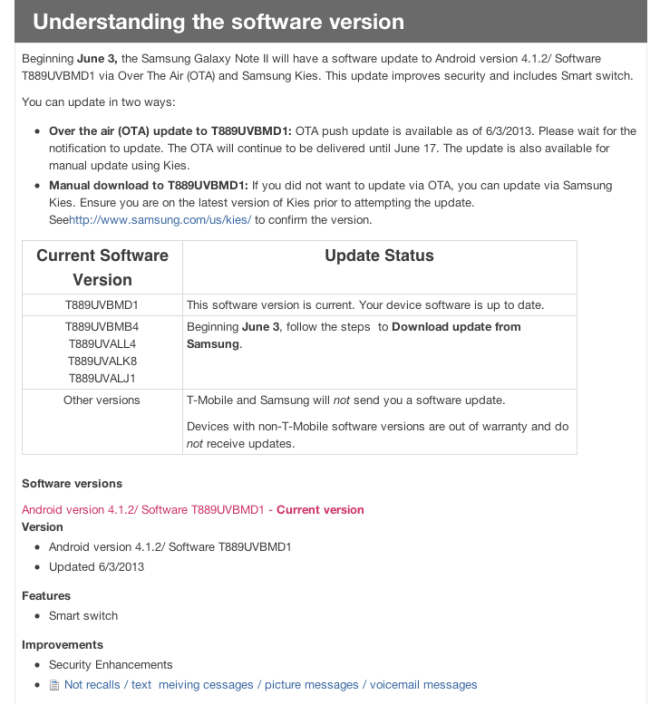 Sadly, with T-Mobile's devices, there's a tendency for software updates to be delayed when it comes to Android devices. It's not rare that a software update makes big news, and back in June, one of those stories was regarding the Note II and its new security software features. One of which was a Smart Switch.
6. iPhone 5s and 5c for $0 down this Black Friday weekend only [UPDATE: Confirmed]
The most recent piece on the top 10 list has only been published since the end of November and has already made its way in to the list of most viewed articles all year. Before confirming its holiday deals, we received information that T-Mobile would be selling iPhones on a $0 down offer.
5. T-Mobile Confirms Sale Of iPhone 5S And iPhone 5C, No Simple Choice Pricing…Yet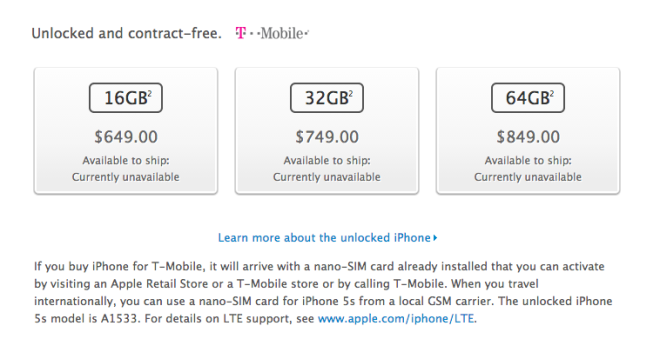 Apple's new iPhones were the biggest story of the tech industry this year, and yet, even though T-Mobile would be carrying them from the outset, pricing wasn't released immediately leaving many to wonder how much they'd have to pay as a down payment to get one of Apple's shiny new smartphones.
4. Breaking Down T-Mobile's New Uncarrier, No-Contract, One Rate Plan Fits All Approach
From the perspective of T-Mobile fans, one of this year's biggest highlights was the Uncarrier movement. Ending the subsidy method of phone pricing and focussing on great value deals. We broke down those plans to get a better look at exactly what Tmo was proposing.
3. T-Mobile Announces "Unprecedented Deal" This Summer With Zero Dollars Down For All Devices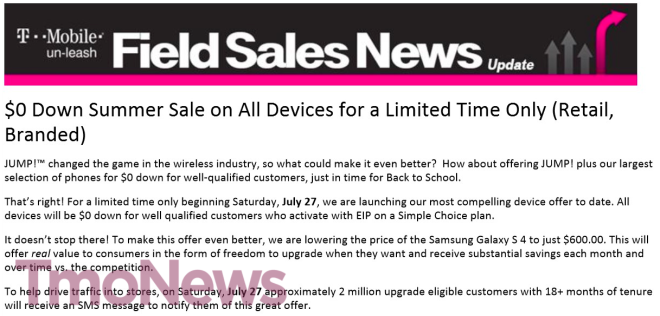 Before the holiday deals, in fact, before summer had kicked off properly, T-Mobile launched an impressive $0 down offer. It included all devices from July 27th. Anyone getting a Simple Choice plan would be able to take advantage.
2.(Updated X2) Hacked T-Mobile Carrier Update Boosts Speed For iPhone 5 1900MHz Refarmed Users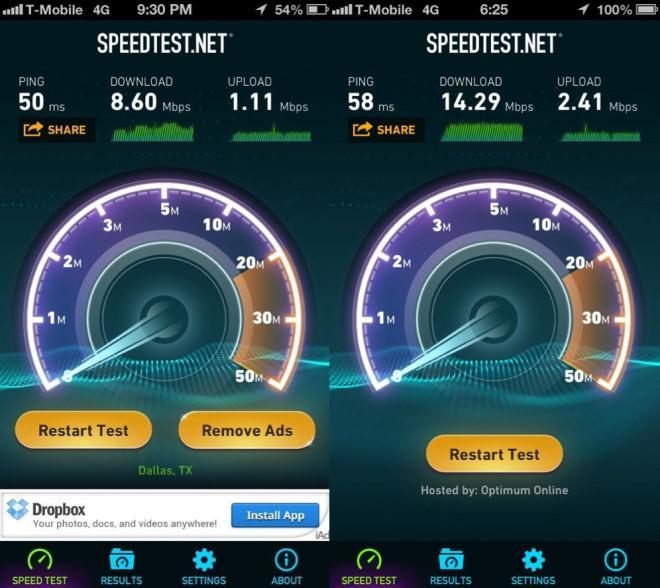 One of this year's biggest stories was a workaround that allowed GSM iPhone users to boost their speeds. Especially if they were using Tmo's 1900 bands.
1.T-Mobile Responding To AT&T's Newspaper Ad With Their Own Creative Responses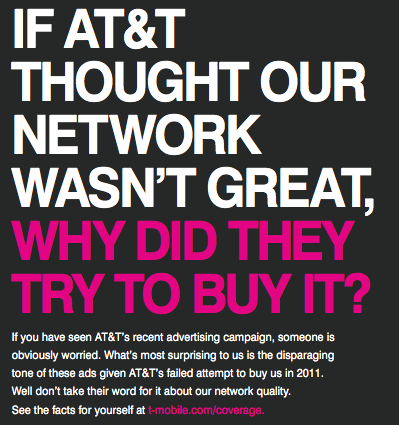 Earlier in the year, AT&T had a pot-shot at T-Mobile "revealing the truth" about how poor the network was. In response, T-Mobile pulled off its most entertaining marketing in a long time. It was fantastic to watch.