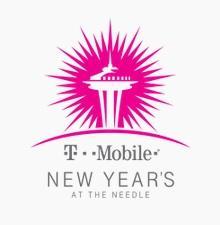 This year's 29th annual "New Year's at the Needle" is going to take on a very familiar hue as T-Mobile officially sponsors the New Year's Eve event by lighting up the Space Needle in Seattle. What color? Why, magenta, naturally.
From December 30th through New Year's Eve, the Needle will take on T-Mobile's color.
"We are really thrilled to help throw a massive community party in our own backyard with such an important, iconic, global landmark like the Space Needle," T-Mobile CEO John Legere said in a statement. "Just as the Space Needle has represented technology and progress from its inception, T-Mobile's mission is to push boundaries and provide consumers with great value and innovation. We can't think of a better local partner to help ring in 2014 and keep breaking the rules."
As part of the celebration, T-Mobile will also be shining magenta light on to its corporate headquarters in Bellevue for the next two weeks.
Via: GeekWire