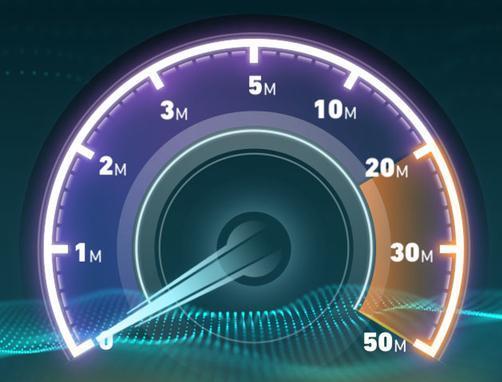 At the back end of last week I got sent some information from one of our readers regarding some drastically reduced data connection speeds. Since then, a growing thread on HowardForums and another on XDA-Developers seems to show that he's not alone. I also tweeted out just before the weekend to offer some of our followers the chance to share their experience. Essentially, I wanted to make sure that people were experiencing the same and that there wasn't just one person having hardware or software issues.
Apart from those aforementioned threads, I've received at least 20 emails complaining of the same symptoms. Now, while these subscribers are accusing T-Mobile of throttling, I don't want to jump to any conclusions. There could be a number of issues at play here, and checking the forums above, it's clearly been an ongoing thing. It could be the effects of masts/towers being upgraded, or having a slightly wrong setting on the phone, or a bit of both.
Quick tip: Check your connection settings if you have an Android device, and make sure you have the right APN setting in there.
Another thing is clear: It's not happening to everyone. I can't imagine the number of complaints and entries to a thread would be seen if this was a real network issue.
Users are reporting that downloads of almost any kind are slowing down after a couple of minutes. This is predominantly larger files and video streams, but it's not restricted to one app or one device, or even one location. Videos through YouTube, files through tethering, files through the mobile browser, SlingPlayer and even apps being downloaded from the App Store or Google Play Store are showing the same problem. The download starts really well, at a fast pace, and after a short while it slows to a crawl. From 20+ Mbps to a few Kbps in a minute or so. And these are in areas where signal is a good strength and is running on a minimum 3G connection.
As you can see in the speed tests below, the drop-off in speed is clear.
Locations I've heard from so far:
California: San Marcos, East Bay, Sacramento, Danville, Oakland, Salinas, Greenfield, Inland Empire, San Francisco
New York City, Manhattan
Albuquerque, NM
Honolulu, Hawaii
Lubbock, TX
Boston
Devices have included iPhones, Nexus 4, Nexus 5, Samsung Galaxy S4, S3, Note 2 and others. So it's not restricted to anything except the network, seemingly. It also doesn't seem to matter what plan you're on. Postpaid and prepaid are both suffering.
The big problem here (apart from the reduced speeds) is that T-Mobile is seemingly unaware of any issues. Calls to tech and customer support have mostly blamed hardware or specific apps but without offering any real way to improve the situation.
Is T-Mobile throttling? I doubt it. But I'd love to hear from you if you've experienced the same thing. Please, use the comments below and give us the following information: What device you're using and with which version of software, what apps you notice it in and the area you live in.
The whole idea of this post isn't to point a finger at T-Mobile, more, to hopefully help you guys. If you've noticed any of this, you're not the only one. But also, Tmo doesn't seem to know what's wrong or how to fix it. So, if any of you have had a successful call to Tech Support or found a way to fix the problem (even temporarily) please also share below.
Thanks to everyone who's helped out so far, and to Brian for sending in some of his own in-depth research in to this. Let's hope we can all get to the bottom of this problem soon.
I have reached out to get word from T-Mobile, but have heard nothing back yet. I'll update the post if I get anything.
UPDATES BELOW: 
#1 – One reader emailed with the following tip: 
"I have found a way around this, even if its only temporary. With HSPA+ speeds being near the same in-house speeds I get, which I think are very acceptable for the technology used, I will manually go into the settings of my phone and select 3G. I have settings for LTE, 3G and 2G. So I wait till it flips back to HSPA (indicated by the H next to my signal) and go exit the offending apps, click on them to load again, and low and behold, I get them to stream, download, etc without issue. The only issue at this point would be HSPA speeds dropping out themselves, but not from throttling."
#2 – Those APN settings – From T-Mobile's support pages
Touch Settings.
Touch Wireless & networks.
Note: This varies by software version and phone.

Android 1.6: Wireless Controls.
Garminfone: Wireless Manager.
Behold II: Phone Information.
Android 4.1 (Samsung): Connections tab then tap More networks.

Touch Mobile Networks.
Touch Access Point Names or APNs.
If there is a T-Mobile APN, touch it. If not, press the Menu key, and touch New APN.
Enter the following settings for the Data APN:

Name: T-Mobile
APN: epc.tmobile.com or fast.t-mobile.com (for LTE devices)
Proxy: <Not set>
Port: <Not set>
Username: <Not set>
Password: <Not set>
Server: <Not set>
MMS proxy: <Not set>
MMS port: <Not set>
MMS protocol: WAP 2.0
MCC: 310
MNC: 260
Authentication type:<Not set>
APN type: <Not Set> OR Internet+MMS (depending on software version)

Press the Menu key.
Touch Save.
In the list of APNs, delete all others that may appear. If there is a FOTA APN, you may leave that one. To do this:

Touch the APN you want to delete.
Press the Menu key.
Touch Delete APN.

Verify that there is a circle next to the one remaining APN to show it is activated.
Reboot the device.
Test your data connection, by accessing a web page or sending a picture message (MMS) to yourself.