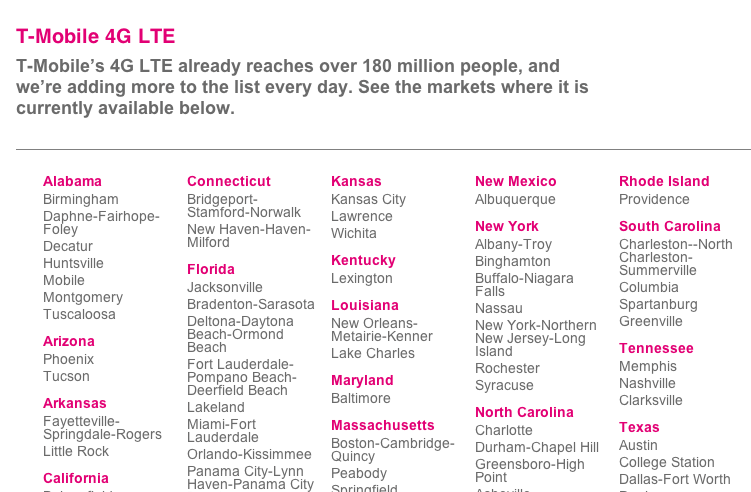 After a yesterdays low-key announcement of another round of LTE market launches, T-Mobile has updated its full city list to show their entire LTE coverage area. Up from 116 markets and 157 million people, T-Mobile enow highlights 180 million POPs covered with the full list of available cities. If you know you're already live with LTE, this might not be of much interest, but for those of you who have waited patiently for news, it's worth checking out this updated list to see if you've won the LTE lottery.
You can check out the "old" list below from T-Mobile's July 10th event that showcased the wide rollout of 109 new markets after T-Mobile's initial launch of 7 cities.
Hit the link below to bookmark the list and check back periodically to see when coverage becomes available in your area.