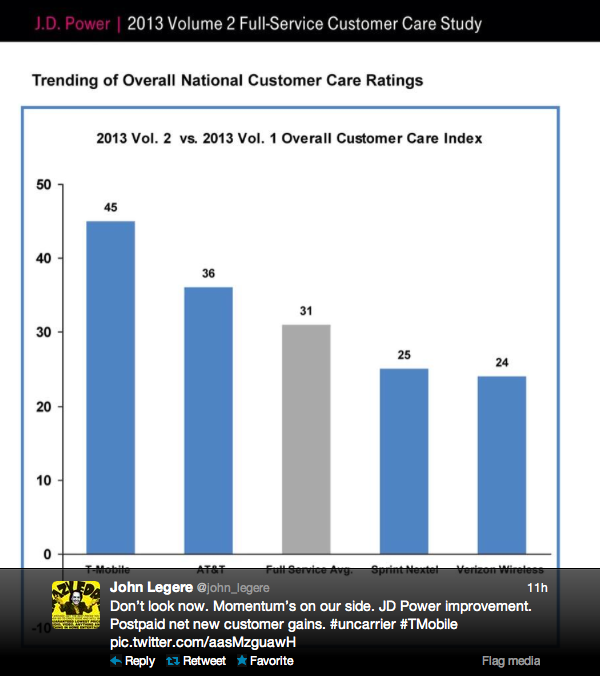 While T-Mobile's fourth-place streak of JD Power awards continued yesterday, CEO John Legere managed to spin some positive news out of the results. Even if T-Mobile showed up as "worst" of the four carriers, they showed the biggest improvement according to a chart provided by Legere. According to the image, T-Mobile's score grew by 45 points, 9 more than AT&T which added 36 points from its Volume 1 score to take its first first-place finish in the overall customer care index.
For clarification, the JD Power wireless customer care satisfaction study offers a "detailed report card on how well wireless carriers provide customer service via three main contact channels: telephone, walk-in retail stores and online….the studies measure satisfaction with each contact method and analyzes processing issues, such as the efficiency of problem resolution and the duration of hold times."
While T-Mobile may have some work to do before they can return to the glory that had them winning JD Power award quarter after quarter, it's nice to see that they are improving by a wide margin. Regardless, I still think that AT&T winning the award means hell has frozen over.