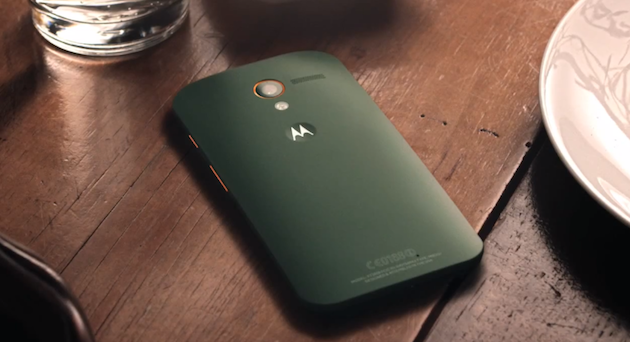 With yesterday's Moto X news reaching fever pitch, it didn't occur that T-Mobile hadn't clarified its status on network availability. Well, AllThingsD did exactly that and the news is a little mixed. On the one hand, both AT&T and Sprint announced via press release the availability of the device on their network. However, Verizon and T-Mobile have yet to release any official statements which leaves some lingering questions. According to a quote provided to AllThingsD, the Moto X will be compatible with T-Mobile's network but won't be sold in stores…at least initially.
"The Moto X is compatible with T-Mobile's network; however, we have no further announcements at this time," T-Mobile said in a statement.
Wanting more clarification, AllThingsD went right to the top and asked T-Mobile's Chief Marketing Officer to clarify the carriers position on Moto X.
"The Moto X optimized for T-Mobile's 4G LTE network will initially be available through Motorola's channels," Sievert told AllThingsD. "We do not plan to stock Moto X devices immediately in our stores but are working closely with Motorola to make the Moto X a great experience for T-Mobile customers. Any news about distribution in our stores would come at a later date."
As for Motorola, their own press release announced that buyers will be able to buy the Moto X from T-Mobile direct from their website.
In the US, woven black and woven white models will be available at AT&T, Sprint, US Cellular, Verizon Wireless and at national retailers including Best Buy stores with a suggested retail price of $199 with a new two-year agreement. Additionally, it will be available on all carriers, including T-Mobile, at Motorola.com.
What this means for customers wanting to pick up the device on T-Mobile's Simple Choice offerings is up in the air. I've pinged T-Mobile this morning looking for clarification as any device purchase outside of company-owned T-Mobile channels won't currently offer the un-subsidized model that requires 24 monthly installments. That could leave a few customers in the lurch and unable to buy the device but we'll wait for T-Mobile to clarify before jumping to any "worst case" conclusions.