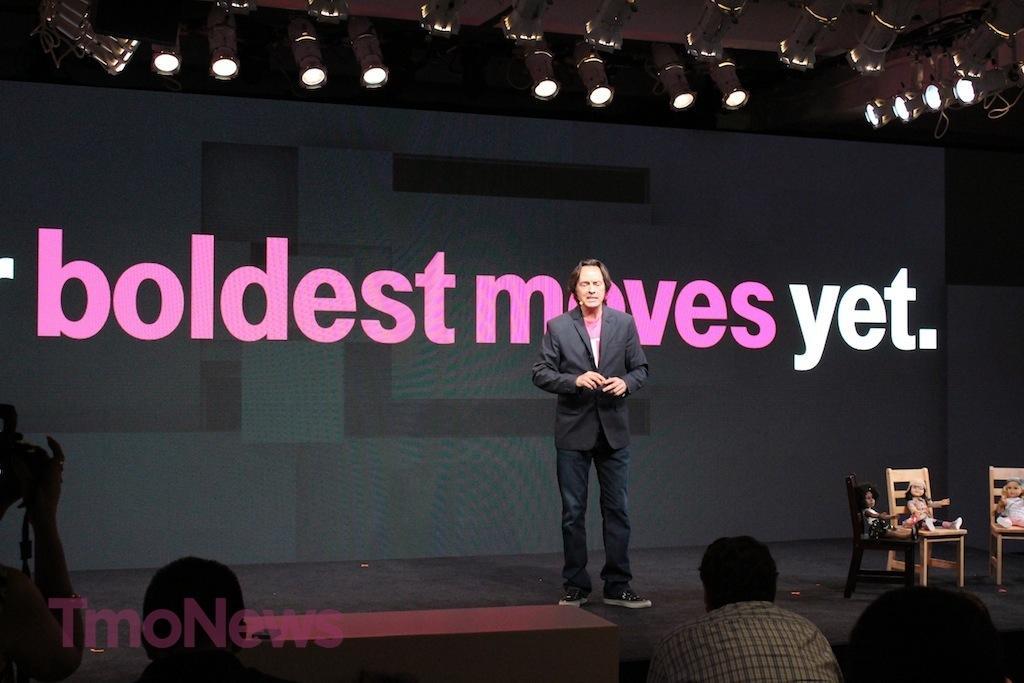 With T-Mobile's UNcarrier Phase 2 now in the books, attention has turned to Phase 3 as T-Mobile's CEO teases. Rewinding for a second we'll recall Phase 1 was the unveiling of Simple Choice and UNcarrier and the end of contracts. Phase 2 was the JUMP! program and the Simple Choice with no credit check plans unveiled yesterday.
Legere teases that Phase 3 will debut later this year as the company looks to continue capitalizing on its challenger image. In fact, Legere says Phase 3 will address some industry practices that "drive people nuts" and will convert "any non-believers left."
"This one will be more fun than the last two," he said. "I can't wait for them to get comfortable and spring this."
Legere adds that Phase 3 will be something other carriers can't match. Whatever will it be Mr CEO?