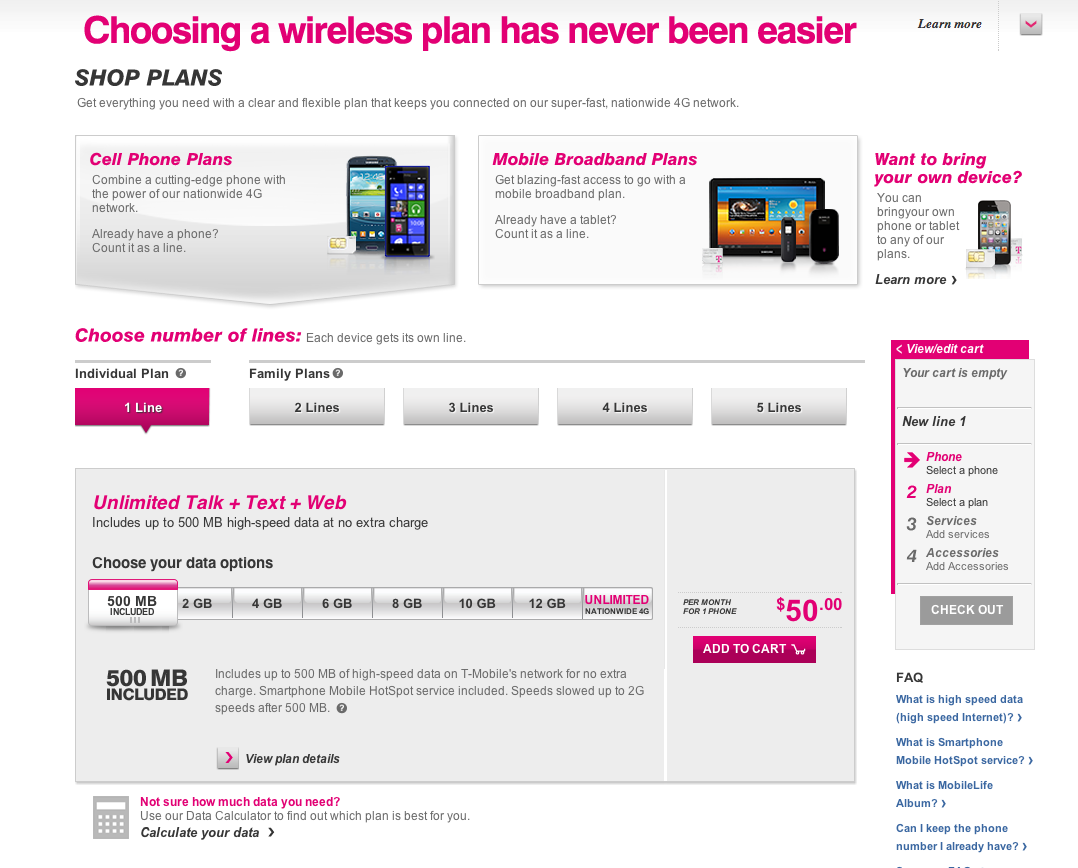 Update: In the hopes of clarifying a whole lot of confusion, existing customers on grandfathered or Classic plans seem to be confused about whether or not they can use customer care and/or third-party channels to upgrade. I have been unable to confirm if you can contact customer service to upgrade — regardless, there seems to be success with third party national retailers and authorized dealers. 
Just as we first promised, T-Mobile's new Value Plan only environment is now live through all company-owned channels. Along with the new Value Plans in all corporate and company-owned channels, the brand new one-size-fits-all Classic Plans are now available at national retailers and authorized dealers as well. All of T-Mobile's new Value Plan options include Unlimited Talk, Text and 500MB of data for just $50. Kick in another $20 and take advantage of Unlimited Data, or add $10 for every extra 2GB of data. This move is T-Mobile's largest "UNcarrier" action to date and works to cut the subsidized phone model that has exhausted for years in the wireless industry. With Tuesdays event set to formally unveil the new rate plan sets to the public, as well LTE and possibly some (fingers crossed) iPhone news, today marks a reinvention of T-Mobile as a brand and company.
T-Mobile continues to face an uphill battle as it works to close the gap between its closest competitor in Sprint even as the MetroPCS combination closes in. The competition has promised to keep an eye on T-Mobile's new "UNcarrier" approach toward rate plan subsidies, but so far have remained skeptical that the wireless consumer audience is ready for a brand new way to buy phones. How consumers will react to T-Mobile's "UNcarrier" approach is something we should learn in swift order, so long as the company can work toward explaining the value — something they've had trouble doing in the past. T-Mobile's marketing needs to tread carefully and work toward simplifying the explanation to offer concise reasons how T-Mobile's move to a Value Plans only environment will save in the long run as well as upfront. In my eyes, T-Mobile's success with this plan will rest considerably on the backs of their marketing department. It's going to take far more than calling AT&T's network "crap" to convince customers this new method for purchasing smartphones is the way to go.
There's plenty of detail in our earlier posts as well some pretty pictures, diagrams and a full breakdown of all current handset pricing available here.