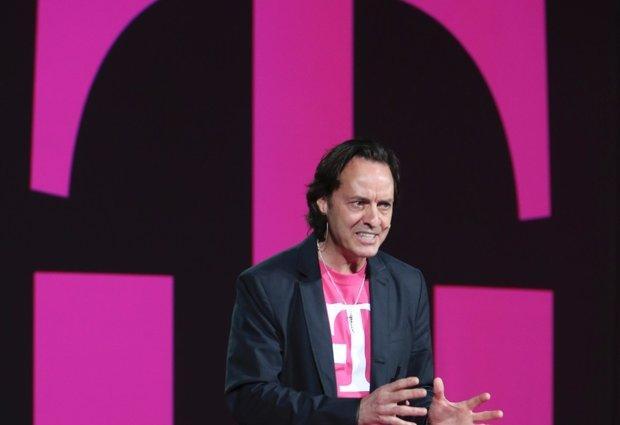 T-Mobile's CEO honest approach to the industry knows no bounds as he goes after the set of hedge funds hoping to block the MetroPCS/T-Mobile merger. When asked yesterday about the prospects of the deal closing in light of vocal opposition by Paulson & Co, along with P. Schoenfeld Asset Management:
"It will be approved," he said, "despite the greedy hedge funds that are trying to take a double-dip out of that process."
Paulson, the largest MetroPCS shareholder along with PSAM argue that the deal will allow for too much combined debt. There's concern that the hedge funds vocal discussion about debt has already persuaded some shareholders to vote against the deal or lead to Deutsche Telekom placing a higher bid.
"I get what they are doing," Legere said. "If you are an investor, and it's before the vote, you are rattling your saber around to get more money."
Legere's clearly showing in the last 24 hours that his fresh talk has no bounds as he all but completely calls out "greedy shareholders" just "trying to get more money." Hey, we can't say we blame the guy, but what has us even more interested is just how many other industry happenings Legere will speak out about. I'm just loving hearing his filter-less approach and wondering if T-Mobile's PR team isn't scratching their heads in response.