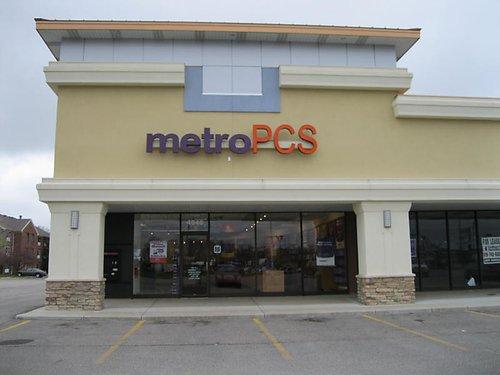 For the second time this week, another major MetroPCS investor has voiced concern over the terms of the T-Mobile merger. Paulson & Co., the biggest MetroPCS shareholder with an 8.7% stake in the company is said to be withholding its decision on whether to vote for the transaction until it sees the final proxy statement.
Paulson says the combined company ""has too much debt, the interest rate on Deutsche Telekom's debt financing is too high, and the exchange ratio is too low for PCS stockholders," said Paulson. "It may be more prudent for PCS to remain independent and explore other higher value alternatives."
Earlier this week, P. Schoenfeld Asset Management, which owns a 2% stake in MetroPCS also voiced their concerns over the proposed terms of the transaction. Schoenfeld is looking to recruit other investors to oppose the transaction or find more favorable terms.
"Shareholders deserve a capital structure that reflects reality in the marketplace and Deutsche Telekom's confidence in the new T-Mobile/Metro PCS business plan," Peter Schoenfeld, chairman and chief executive officer of P. Schoenfeld Asset Management, said in an interview.
Deutsche Telekom didn't respond to comment on Paulson's position, but released a statement earlier this week in response to Schoenfeld stating that the combination of both companies will benefit all shareholders as well as customers of the combined entity.
"The MetroPCS board of directors believes that the proposed combination with T-Mobile is in the best interests of MetroPCS and all MetroPCS stockholders," MetroPCS said yesterday in a statement.
Jonathan Chaplin, a New York-based analyst says the combined company will need to cut around $6.6 billion debt, or 44 percent of the total debt to be "fair to shareholders and give the new wireless carrier a chance."
"PCS shareholders are worse off for this deal," Chaplin said. "And the debt is so large that if things don't go according to plan, the equity value could evaporate quickly."
While regulatory approval is still in the works, it's going to be interesting to watch and see just how much of a fight these groups of investors will mount to block the deal. Finding another buyer for MetroPCS could prove difficult given the other likely suspects in Sprint, Dish and Clearwire are now all engaged in their own transactions.
Deutsche Telekom and MetroPCS still expect to wrap the deal up before the end of the Summer.