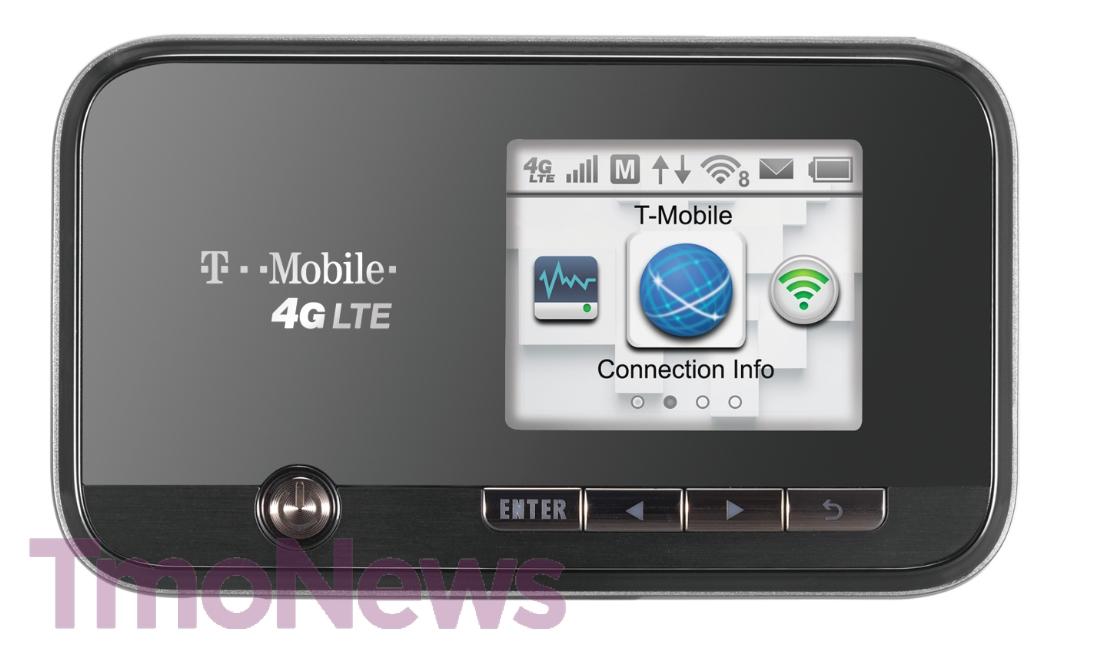 While we're still waiting patiently for T-Mobile's LTE network to go live, we're already starting to make a list of the LTE ready devices that will be available come launch day. One such device leaked out earlier this month thanks to a T-Mobile March roadmap as the upcoming "T-Mobile Sonic 2.0 Mobile HotSpot LTE." Well, here she is in all of her (future) press image glory.
Unfortunately, we don't have any indication as to price, but March 27th is still what we're hearing for a retail store launch. Of course a T-Mobile LTE hotspot needs a T-Mobile LTE network to go with it, but Magenta wouldn't be the first company to launch LTE products with a network in its infancy.
As for the picture and device itself, it looks like a color display will show you all the relevant signal strength, battery life, and relevant connection info. Looks like a sharp little hotspot, now lets give it a network to showcase what it can do.