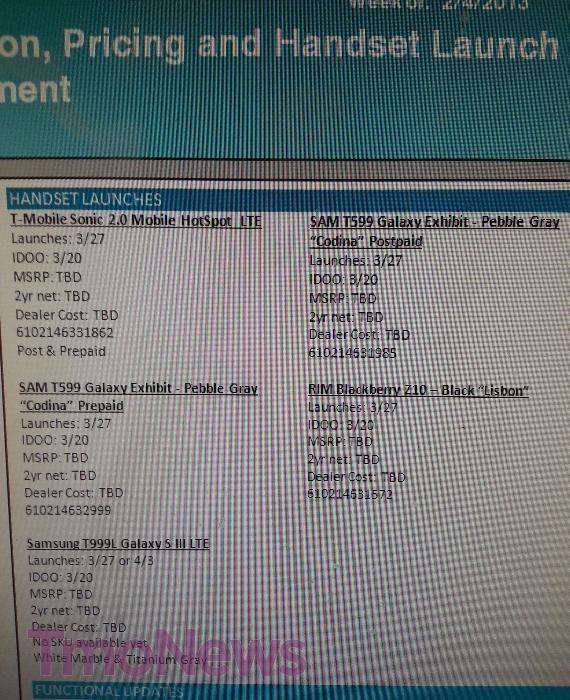 Oh how I love nothing more than starting off our week with some upcoming release dates, especially when I see the letters "LTE" appear on the page. The newest T-Mobile handset roadmap dated as of today includes a new T-Mobile Sonic 2.0 Mobile Hotspot with LTE capability, the Samsung T599 Galaxy Exhibit, Galaxy S III LTE and BlackBerry Z10 release dates.
All things considered, it looks like March 27th will be a big day for T-Mobile as all the aforementioned devices look set to release that Wednesday.
The Samsung T599 "Codina" codename takes us back to the most recent T-Mobile roadmap and solves the mystery sighting of that name. The Blackberry March 27th date continues to lineup with earlier leaks and we're eager to see the Galaxy S III LTE drop as well.
As a side note, rumors still pinpoint to a possible iPhone launch at the very end of March, but that definitely wouldn't appear on such a roadmap. We'll continue to keep our ears to the ground for a solid release date on the Apple front.