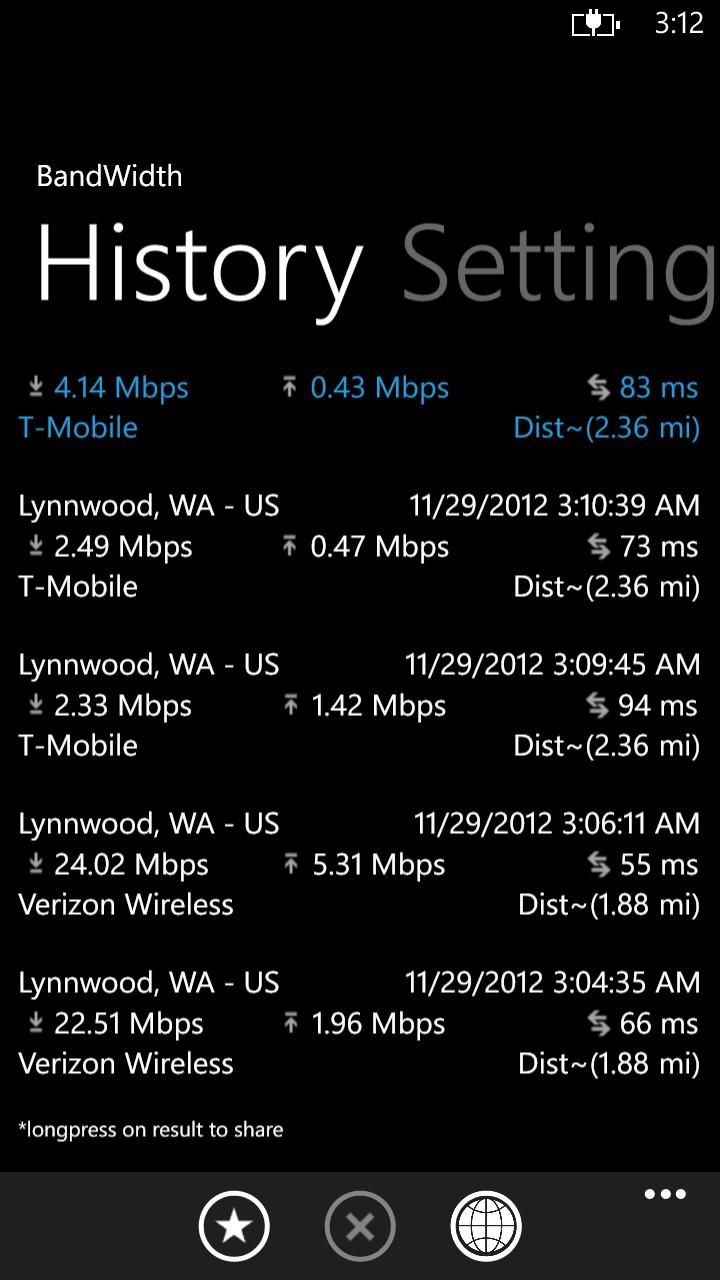 If picking up a Windows Phone 8X on T-Mobile's network isn't in the card, you can rest assured that a Verizon Wireless 8X variant will also work on the Magenta network. This one will require your area to have "modernized" with the 1900MHz network refarm to work, but work it does. As you can see in the images provided to us by @WinDroidGuy, the phone connects to T-Mobile's HSPA+ network and provides some nice 3G-ish speeds. All it takes is a T-Mobile microSIM and you're good to go.
The good news for T-Mobile customers is that the Verizon version of the 8X comes exclusively with "Wireless Charging so you can easily keep your phone powered up." We're not sure if Verizon will take any steps to lock future Windows Phone 8X devices in their inventory, but for now units available at stores and online seem to come unlocked and ready to accept both T-Mobile and AT&T microSIM cards.
If Wireless Charging is on your radar and you're in one of T-Mobile's modernized markets or willing to hedge your bets on that modernization happening soon, grabbing an 8X on Verizon for use elsewhere seems like a good bet.
Thanks @WinDroidGuy