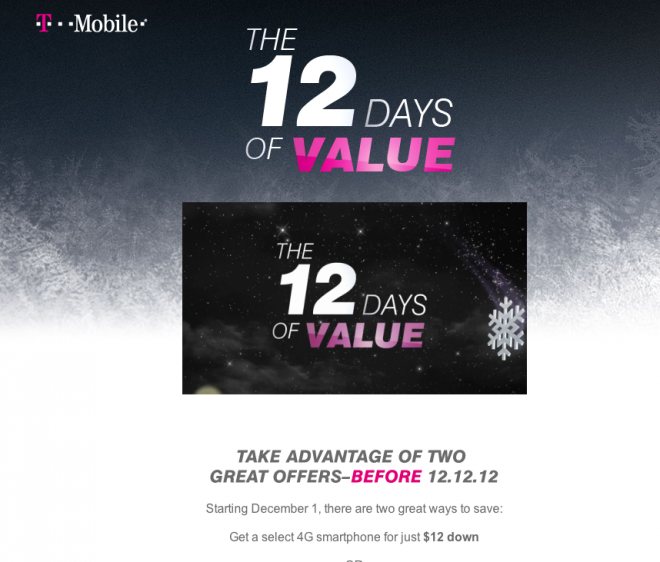 Update: Added the full list of handsets available with the $12 down promotion below. 
T-Mobile's newest Holiday promotion kicks off today with the "12 Days of Value" offering two great offers running through today, December 1st and ending December 12th. Select a great 4G smartphone for just $12 down (Value Plan), or get $120 cash back on a select 4G smartphone when trading in a qualifying smartphone from the list below.
There's no sign as to which smartphones qualify for the $12 select 4G smartphone promotion, however the video does show the Lumia 810. The offer looks to be good only at your local T-Mobile owned retail store so hit the link below to find the closest location near you and get started with saving.
Available handsets:
Nokia Lumia 810
LG Optimus L9
Huawei MyTouch
Huawei MyTouch Q
Samsung Gravity Smart
Huawei Prism