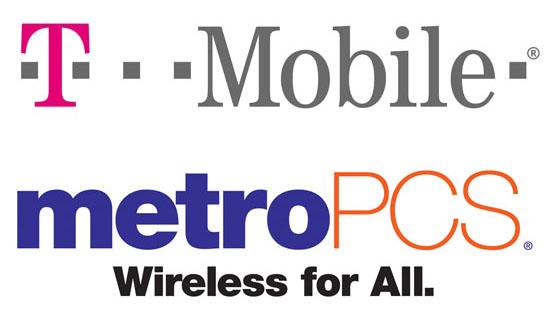 While many are focused on the possible technological differences between T-Mobile and MetroPCS, one man who isn't concerned is T-Mobile's Chief Technology Officer, Neville Ray. According to Ray, the key in this deal is that both companies have moved toward a similar next-generation LTE network on the AWS 1700 band. In fact, Ray says the a key part of this deal is that T-Mobile plans to move MetroPCS customers to T-Mobile's smartphones quickly.
"This isn't about integrating these two networks," he said in an interview with All Things D Friday. "It's about moving MetroPCS over to a bigger and stronger converged network."
From the moment the merger closes, T-Mobile will start selling phones with MetroPCS branding that run on T-Mobile's network. The goal is to fully migrate users over the next couple years and decommission the CDMA network, freeing up more spectrum for LTE.
Ray admits that the hardest move here will be moving MetroPCS customers over to T-Mobile, except he isn't referring to the technology hangups. Instead, Ray is referencing any concerns customers may have with how the deal affects them and understanding how the network integration and merger will work.
"There's a lot of work ahead," Ray says, but again, he's referring more to logistics and execution, rather than the technology itself.
Another interesting move that's part of the merger deal is something Sascha Segan from PC Mag confirmed — MetroPCS is already working on software that while allow its equipment to run on T-Mobile's future LTE network. Here's the kicker, Segan learned of this software back in August whereas MetroPCS indicated it would be a "roaming" feature, and now they are calling it "authenticating" the device to run on T-Mobile's network. In other words, MetroPCS smartphones will see T-Mobile's network as a "home" network once the deal is finalized and the software update is available.
It seems clear that T-Mobile has a straightforward, no-nonsense way of looking at the merger with MetroPCS. They believe it's feasible to both integrate the network  and support the customer base while avoiding the errors that plagued Sprint/Nextel. If they can pull this off, it gets Magenta that much closer to nipping at Sprint's heels.