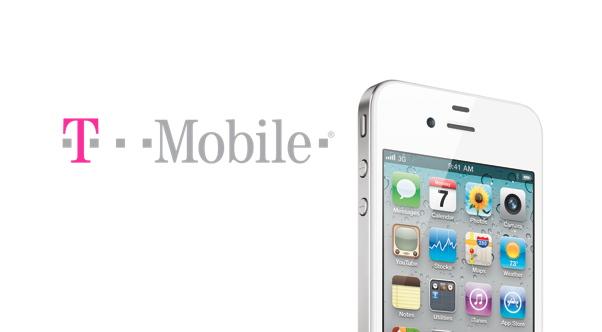 T-Mobile may be the only national carrier without official iPhone support, but that doesn't mean they are going to pass up an opportunity to provide support for iPhone owners looking for better service and price. In a detailed post sent out to media outlets, T-Mobile officially unveiled its path to offering unlocked iPhone's by increasing in-store support, employee training and new services making their way to the Apple App Store.
Beginning September 12th, T-Mobile retail staff will be trained on setting up iPhones for customers along with every T-Mobile retail store provided with iPhone 4S demo units. Furthermore, T-Mobile is set to release myAccount, T-Mobile Visual Voice, and T-Mobile TV into the App Store.
With T-Mobile removing the iPhone subsidy, they can afford to offer significantly cheaper monthly rates against the competition. T-Mobile will also launch an "unlocked and unlimited" marketing campaign to attract more unlocked iPhone users to their stores.
With T-Mobile's newly released unlimited plan, T-Mobile says it can save heavy data users more than $50 per month compared to AT&T rates. T-Mobile won't sell iPhones directly, but with plenty available via eBay, online and through Apple directly, customers looking to save monthly will hopefully stomach the upfront cost of an unlocked iPhone. T-Mobile also said they won't offer unlocks in store, but AT&T has a relatively new policy of unlocking devices for customers who have fulfilled their current contract and are in good standing.
Still, all of this hinges on T-Mobile completing their network refarming, with T-Mobile only saying that sometime in the fourth quarter they will light up a number of cities, though they aren't specifying when and where exactly. Residents of Seattle, Las Vegas and Washington, D.C. are mentioned as being among the first to see the newly refarmed network and 3G speeds on iPhone devices.
T-Mobile Marketing Director Harry Thomas says the company is planning on a significant marketing campaign, but the bulk of its TV and other advertising will continue to focus on its traditional lineup of phones and plans.