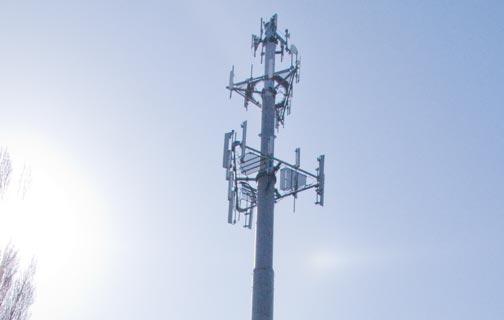 Cellphone tower operator Crown Castle International is now said to be the leading bidder on T-Mobile's 7,000 towers in a deal worth more than $2 billion, said people familiar with the matter.
According to the Wall Street Journal, rival tower operators American Tower and Global Tower Partners are still in the mix, but talks with Crown Castle are "more advanced after final bids landed in early July."
Negotiations with Crown Castle could still fail and it's unclear how any such deal would be structured as tower deals tend to be particular complicated. Deutsche Telekom hopes that the sale of T-Mobile's 7,000 US towers would raise plenty of cash to help T-Mobile upgrade its network to LTE.
For instance, the money could help T-Mobile buy the spectrum it has agreed to buy in a swap with Verizon Wireless in exchange for T-Mobile's support of Verizon's proposed purchase of spectrum from SpectrumCo.
According to the Journal report, it could still be months before a deal, if any is reached. Crown Castle, based in Houston, owns, operates or leases around 23,800 towers in the US, Puerto Rico and Australia.