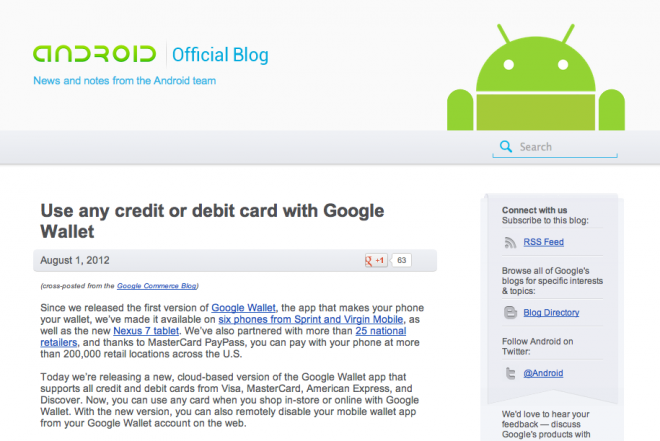 A sappy goodbye and a big hello as Google has officially retired the @googlemobile Twitter account and blog all while introducing a brand new Android blog dedicated to all things, well Android. The brand new Official Blog for Android will bring "news and notes from the Android team."
The new official Android blog will be a welcome addition to the mix of all the unofficial Android blogs roaming the badlands, including ourselves with lots of Android news— and if you need a quick easter egg pick-me-up, roll your mouse over the Android logo.
It's a little sad to say goodbye to Google Mobile, a name that has been with us for so many years. I have such memories of the Gmail Java app on so many phones, I'm a little sorry to see it go. Thankfully, Google had added some of the Google Mobile blog back catalogue to the new Android site giving you plenty of news all in one place.
Be sure  bookmark this site and add it to your RSS reader and make it a daily stop, just to see what's going on in the world of Android.