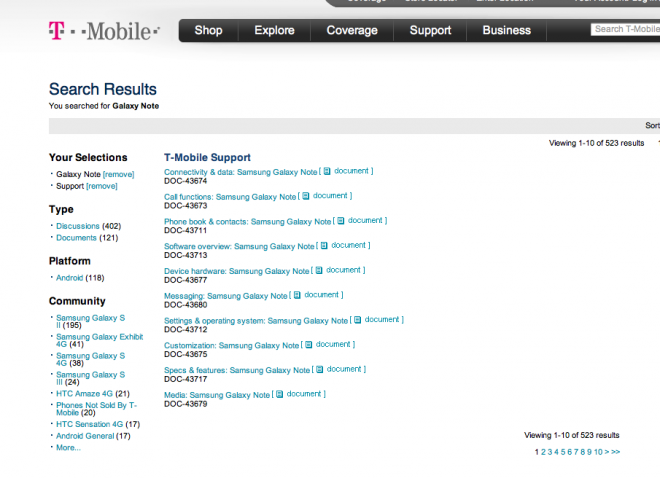 Chalk up yet another piece of evidence for the Galaxy Note on T-Mobile as their support website lists some (still private) links for a Galaxy Note overview and support documents for the phablet. Unfortunately, these links require a login and without the proper credentials, we're left to trying the links every few hours to find out exactly when they are available.
At this point, I think it's safe to say we're beyond any shadow of doubt that the Galaxy Note won't arrive on T-Mobile — all we need is price and a release date. Come on Magenta, give us the info!
Thanks GeekNerdStuff!