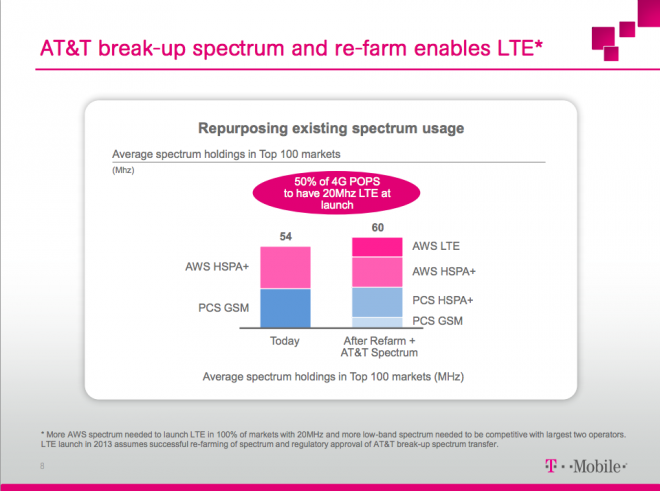 Looks like T-Mobile is beginning to kick their network refarm into another gear as a new piece of intel hits our inbox suggesting T-Mobile will begin a "3G Device Upgrade Pilot" for select cities in the US. Beginning July 9th and running through July 30th, select residents of Los Angeles, Boston, New York City, DC, and Miami will take part in a pilot to cut the number of 2G devices on T-Mobile's 1900MHz network. Each of the markets will have different offers for customers with 2G devices to upgrade to a 3G/4G device.
In order for a customer to qualify for this offer, they are on chosen from Classic or Legacy rate plan subscriber using 1000 or more minutes per month on a 2G only device. The iPhone, which now runs on 2G bands on T-Mobile's network does not qualify for this offer. Customers will be chosen based on high-call volume, usage at peak hours, and/or extreme issues with the network.
In each market, five thousand customers will be selected to receive a mailer notifying them of the offer and each 2G device on the account is eligible for the offer. Pending the results of this pilot test, a full launch may come in the Fall as T-Mobile works to move as many customers as possible off their 2G network to free up space for HSPA+ refarming rollout.