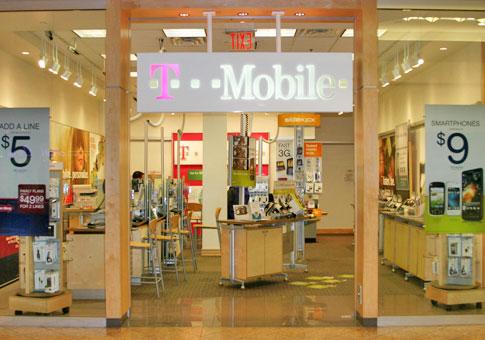 T-Mobile has posted a few brief updates to the unfortunate job cut story that made the rounds yesterday. As it stands now, the job "reductions" will result in a total net loss of 350 positions — and T-Mobile adds that it has plans to hire 550 new positions in the future. The 550 new positions are in addition to the 1000 new B2B positions T-Mobile plans to add to "aggressively" pursue the business-to-business market. The full statements follow:
T-Mobile USA Restructures Operations
Clarification: Changes will result in net 350 job reductions; as company plans to hire for 550 new positions; many in Puget Sound area
This week, T-Mobile is communicating to employees a new organizational structure that will enable us to react with greater speed and effectiveness to customer and market opportunities, that aligns our costs with our revenue realities, and that better positions T-Mobile to return to growth. As a result of this restructuring, some positions are being eliminated while hundreds of new positions are being created.
This restructuring effort will result in 350 net job reductions. While approximately 900 positions are being eliminated as a result of these changes;  T-Mobile will move quickly to hire an additional 550 positions in 2012 to support the needs of the business and strategic opportunities.  The majority of the new positions will be located in the Puget Sound area. These 550 new positions are in addition to the 1000 new B2B sales representatives T-Mobile plans to hire in the coming years as we aggressively pursue that opportunity.
Employees who are affected by this restructuring are encouraged to apply for openings that suit their qualifications. The changes being communicated this week do not affect technicians in engineering, customer service representatives in our 17 remaining call centers, or front-line retail employees in corporate-owned T-Mobile stores.
T-Mobile Statement Regarding Restructuring:
"T-Mobile previously announced its intent to restructure and optimize operations throughout the company in order to best reposition the company, given today's demanding and rapidly evolving marketplace. This week we are communicating to our employees the balance of those organizational changes to best position T-Mobile to powerfully compete and return to growth.
We are restructuring the organization and optimizing operations so that we can make critical decisions better and faster in response to market and customer demands. Further, by reducing our cost structure and streamlining operations, T-Mobile will be able to invest in areas where we anticipate the strongest return: modernizing our 4G network; aggressively pursuing the B2B segment; and re-launching our brand.
These changes resulted in a restructuring of key functions and departments across the company including the elimination of some positions and the outsourcing of others. While difficult choices had to be made, restructuring our organization will help us better respond to market and customer demands and bring opportunity for continued career development and growth for many of our employees. We appreciate the contributions of our affected colleagues and will provide them with assistance and support during this transition." – Larry Myers, chief people officer for T-Mobile USA