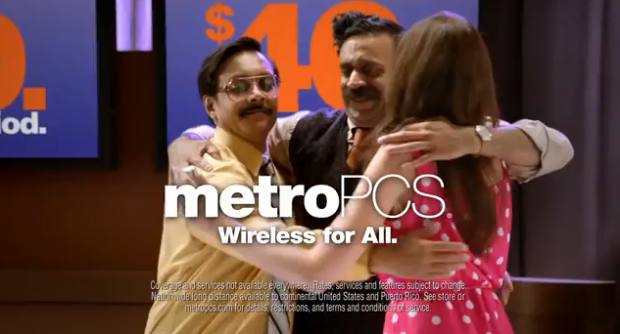 Here we go again as a new Bloomberg report indicates Deutsche Telekom is in discussions to merge T-Mobile USA with MetroPCS communications. Deutsche Telekom is currently considering a stock-swap transaction that would give T-Mobile's parent company control over a joint entity, which would be publicly listed, said two officials on condition of anonymity. Deutsche Telekom continues to look at other options for T-Mobile USA, including an outright sale and IPO.
After the failed AT&T deal, Deutsche Telekom continues to look for ways to bolster their USA branch and increase the business' ability to gain size and new customers.
"The thing they lack is size and it would be easier to be part of something larger," said Alexandre Iatrides, an analyst at Oddo & Cie. in Paris who recommends investors reduce their holdings in Bonn, Germany-based Deutsche Telekom. Combining with a smaller player "isn't really the option they prefer, but they don't really have a choice" after the disposal plan failed, he said, adding that Sprint Nextel Corp. (S) could be a viable, alternative partner.
Sprint talks with MetroPCS failed in earlier in the year for unknown reasons, abandoning plans at the last minute after the board vetoed CEO Dan Hesse's plan to grab the regional powerhouse. MetroPCS had also been a frontrunner to buy divested assets from a joint AT&T/T-Mobile should the government seek to sell of portions of both companies to gain regulatory approval.
I hate to beat a dead horse, but I'm really quite puzzled by these reports indicating Sprint is a possible buyer for T-Mobile. Sprint is in worse financial position than T-Mobile and their commitment to their Network Vision project makes it unlikely Sprint could leverage enough capital to afford a multi-billion grab for T-Mobile USA. Nevermind Sprint's commitment to Ericsson, Clearwire and Apple.