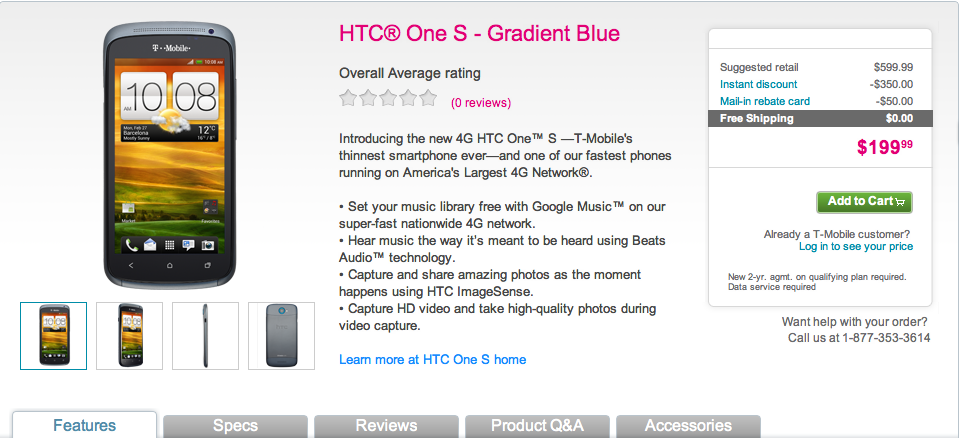 Good morning in T-Mobile land as we welcome the HTC One S officially into the Magenta line-up. After spending almost 10 days with the device and having posted a brief preview, I can tell you I'm truly enjoying my time with the One S. Great camera, great size, great battery — truly a phone I can easily recommend and I'm not sure T-Mobile is going to get it back from me so easily.
The One S is an even easier recommendation when paired with T-Mobile's Magenta Deal Days beginning today offering $100 trade-ins for any smartphone. Perhaps you have an iPhone you want to trade-in? That's $200 off and that makes the HTC One S free after mail-in rebate.
The HTC One S is on sale at T-Mobile for $199.99 after a $50 mail-in rebate making the Magenta Deal days offer an incredible opportunity to walk away spending 50% less than you were intending.