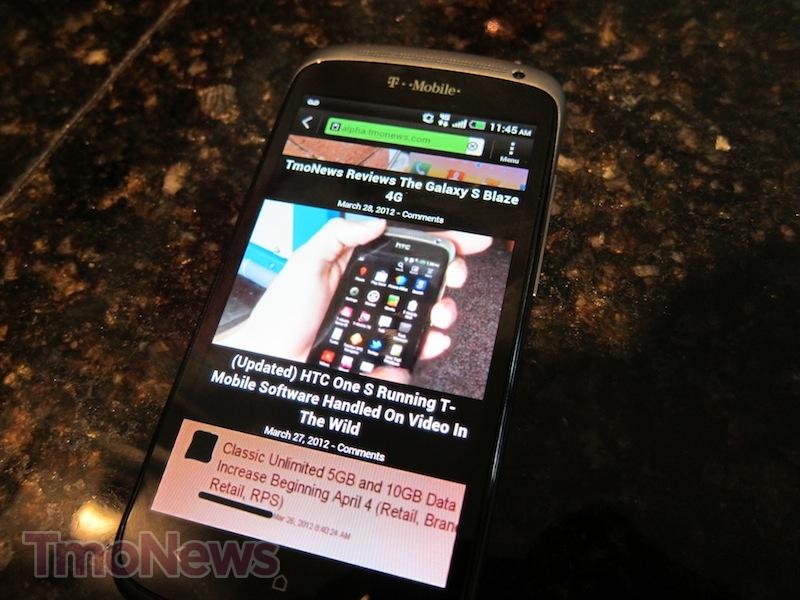 Update: I've left the review as is, however, after reaching out to T-Mobile with concerns over the speed, I was told that review devices were not yet provisioned for T-Mobile's HSPA+ 42 network. That would completely explain my experience and it's not uncommon to see this happen with review devices. They are often preliminary or non-final versions of devices customers can purchase. T-Mobile provided me with the following statement: 
During your review of the HTC One S, you may have noticed speeds inconsistent with your past experience on our HSPA+ 42 network.  These are not the speeds consumers will experience – your pre-launch device needs to be provisioned today to provide access to T-Mobile's HSPA+ 42 network. This provision will be active on consumer devices at launch.
There is little question the HTC One S is the biggest launch for T-Mobile thus far in 2012. With little in the pipeline since January, the introduction of the One S marks a return for T-Mobile to "high-profile" Android devices. While the possibility of a Galaxy S III variant on T-Mobile looms overhead, the One S have the crown of the most anticipated launch on T-Mobile so far in 2012.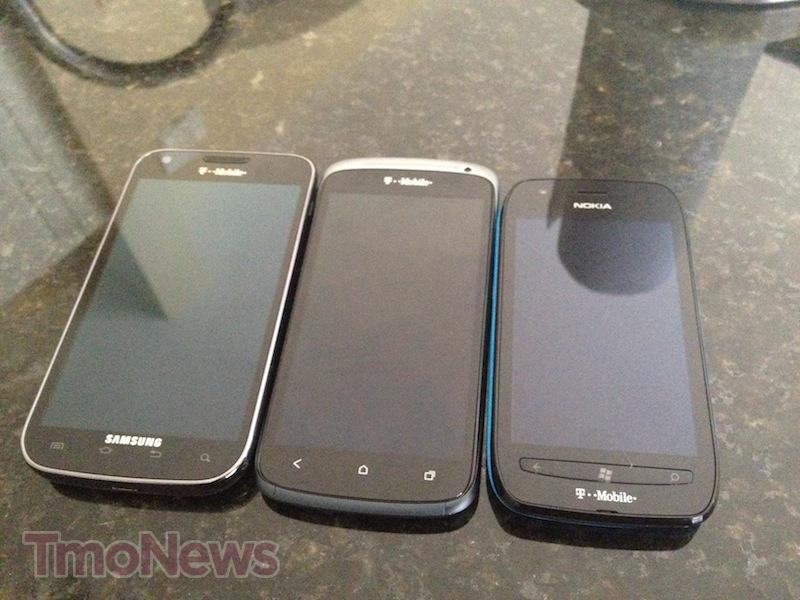 Make sure to read the update before reading this: Right away, I will say the first thing I've noticed with the One S is the slow HSPA+ speeds compared to the Galaxy S Blaze 4G I reviewed just a few weeks ago. The difference is night and day and it's a little disappointing, though I can't say it's entirely the phones fault. I've only had the One S since Monday so it's definitely not gone through my rigorous round of speed tests and I will venture out to the recommended locations T-Mobile offers for South Florida. I love that T-Mobile recommends I venture out to a Starbucks or Dunkin Donuts location to really see what the HSPA+ phone can do, they know me so well. I mean, I'm at Starbucks every day anyway, might as well do some speed tests! The highest speed I've achieved was just north of 15Mbps, speeds in the 5-7 range were much more common and that's a change from the Blaze 4G speeds I saw.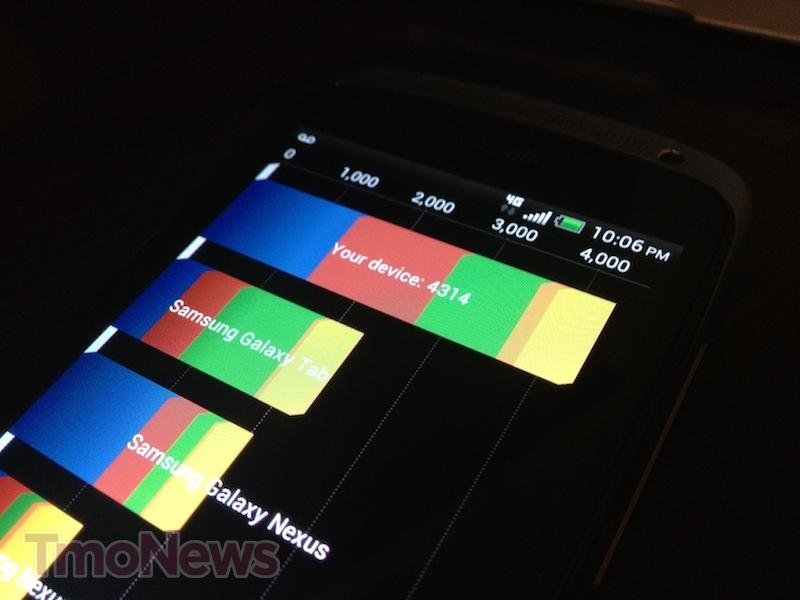 The first thing I noticed about the One S is how light it is, and yet it feels completely sturdy in my hand. All in all, I really like the form factor and I can't imagine lengthier tests will change my mind. The physical hardware is great.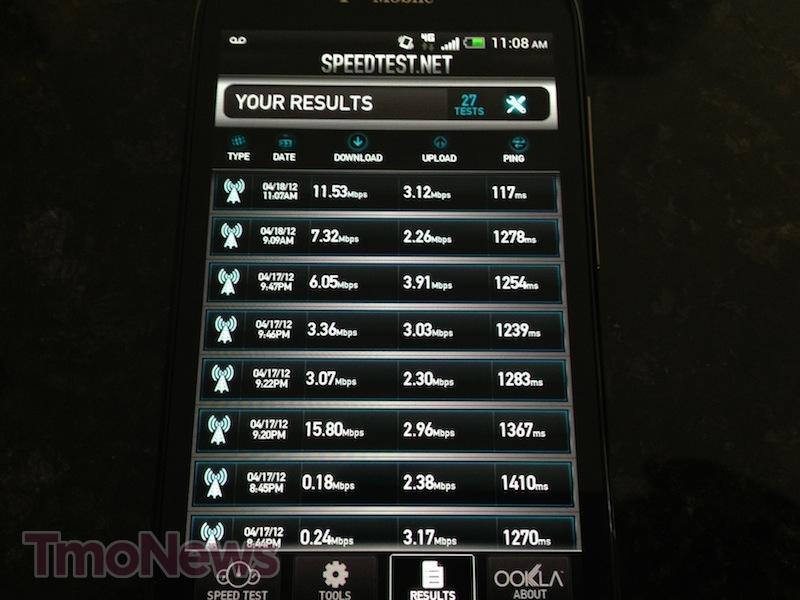 Phone calls do sound a little tinny, but overall earpiece volume and speaker volume work quite well. The tinny sound wasn't something I typically experience, but I need to continue testing out the device before I can decide if this is a real problem or something random on my end.
The HTC One S posts an impressive Quadrant Score of 4314, definitely a quality number if you put a lot of stock into Quadrant results. Overall, in the 48 hours I've used the phone, I haven't seen or experienced any lag and the One S has handled multitasking like a champ.
Sense 4.0 remains a love it or hate it experience, overall I enjoy Sense just a bit more than I do TouchWiz. I find Sense to be a little more attractive overall, but not necessarily more functional. From a purely aesthetic standpoint, Sense seems like the better choice in my book.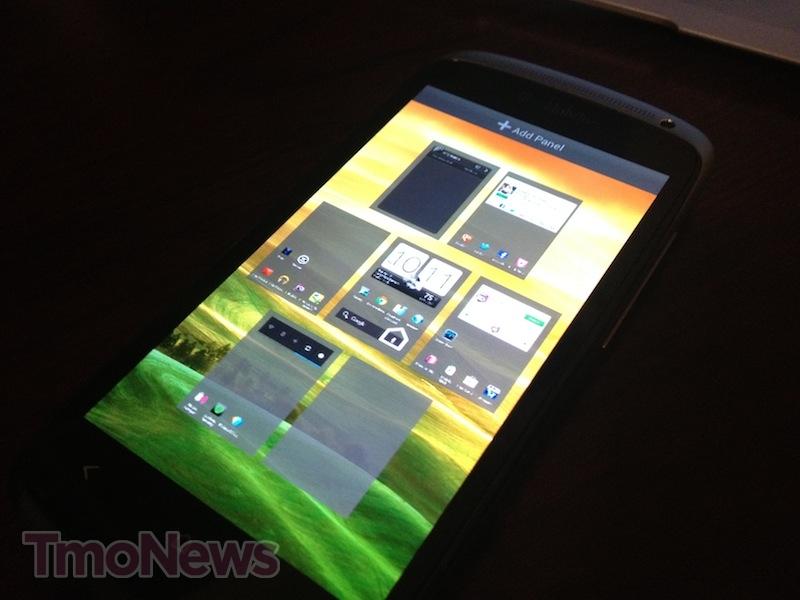 The camera is great and yet I can't figure — yet — if I think it performs better than my One S. I need more time with the device and more experience snapping pictures to truly make that determination. Regardless, the One S produces image quality that will definitely satisfy the smartphone shooter. Are images as astounding as HTC makes them out to be? That's to-be-determined.
Overall, I'm really enjoying my time with the One S and I look forward to continuing putting it through its paces. Expect a more comprehensive review soon! The HTC One S for T-Mobile will go on sale April 25th, for $199.99 after a $50 mail-in rebate.