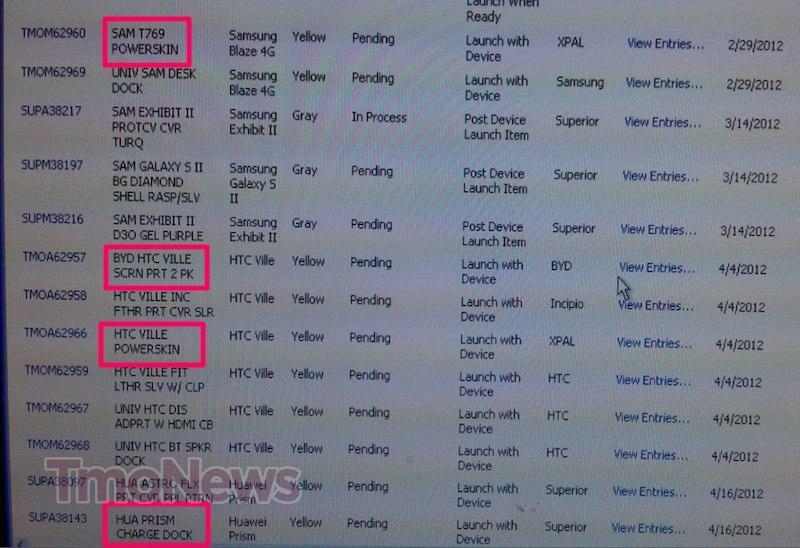 Finally…a leak that hints, tips or tells us something about new handsets coming to T-Mobile. The good news is that this sheet verifies the HTC Ville rumor, confirms the Samsung T769 as Galaxy S Blaze 4G and introduces us to the Huawei Prism. Coincidentally, it was just last week that word came down T-Mobile had registered new domains with the "Prism" name attached and voilà, now we've got a manufacturer in Huawei. The Samsung T769 came on our radar on February 2nd as the User Agent String made a cameo appearance online and is now confirmed as the Galaxy S Blaze 4G. As for the HTC Ville, we already had good word it was coming to T-Mobile, but this sheet marks the first "official" confirmation from Magenta directly.
Unfortunately this sheet provides little in terms of real intel about any of these three devices and the dates associated with the respective handsets are for accessories. Our tipster tells us these dates are for warehouse arrivals for these accessories with stores receiving inventory around a week later. As we've seen in the past, accessories can arrive and often do weeks before a handset launches.
If you want to see more on the HTC Ville, you can check out these pics or this video.