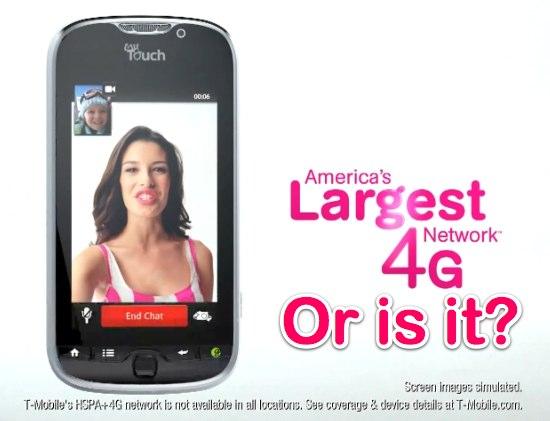 AT&T has launched a new battle in the "4G" marketing wars with their very own claim that they have the nations largest 4G network. AT&T's argument works to combine their new LTE presence with their HSPA+ network to support the size of their 4G network. AT&T's marketing efforts began this Sunday and it's in contrast to both Verizon and T-Mobile also arguing they have the nations largest 4G networks. It's a little laughable for AT&T to use HSPA+ in their argument considering their comments against T-Mobile in 2010 for considering HSPA+ as "4G."
An AT&T spokesperson stated their the competition claims to have around 200 million people with 4G technology and that AT&T is "…significantly ahead of them based on internal and third-party data." Of course AT&T neglected to mention where and when that data originates from. The spokesperson further said that AT&T "covers more customers than any competitor's 4G network and delivers great speeds up to four times faster than 3G."
As it stands now, AT&T's LTE network covers 74 million POPS in 28 markets, though they declined to comment on how many POPs its HSPA+ network now covers. Verizon declined to comment for the FierceWireless article but noted their LTE network covers 196 markets and more than 200 million POPs. T-Mobile's HSPA+ 21Mbps network now covers 217 markets and more than 200 million POPs with their HSPA+ 42Mbps network covers 175 markets and 184 million POPs. Sprint's WiMAX service now covers 130 million POPs.
Seriously, what is AT&T smoking with this "claim?" It's ridiculous how they pointed a finger and laughed at T-Mobile's HSPA+ claim as 4G just two years ago and now use it for their own benefit. As it stands, AT&T's claims are pretty ridiculous especially when they claim "internal data" which can be manipulated to serve any purpose they choose.
What say you? Does AT&T have a right to claim the nations largest 4G network?