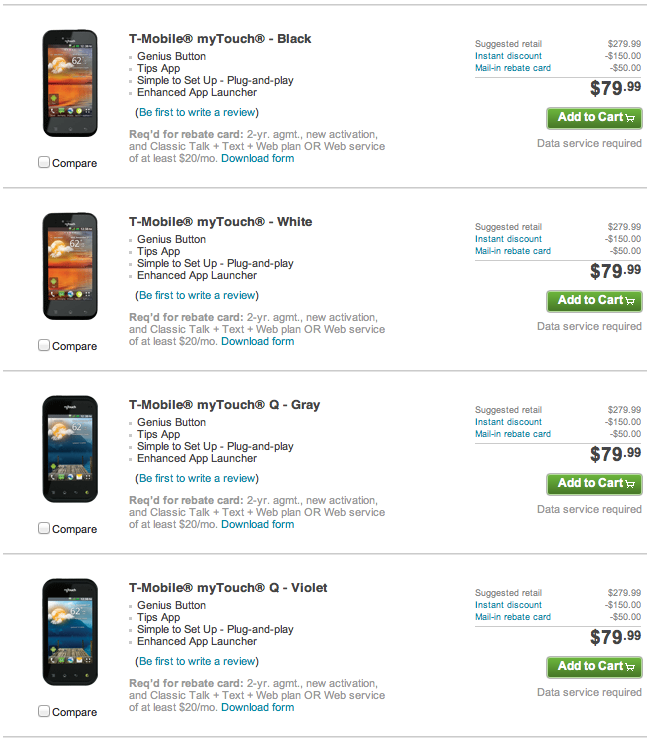 Just as expected, T-Mobile has placed a number of new smartphones and a tablet up for sale today, November 2nd. While some of these devices have been available via Wal-Mart for the past few days, today marks the first official day you can grab them from all of T-Mobile's retail channels. So what's available beginning today?
So if you've been eye-balling any of these brand new devices for the holiday season, now is the time to act!
Purchase them all from T-Mobile.