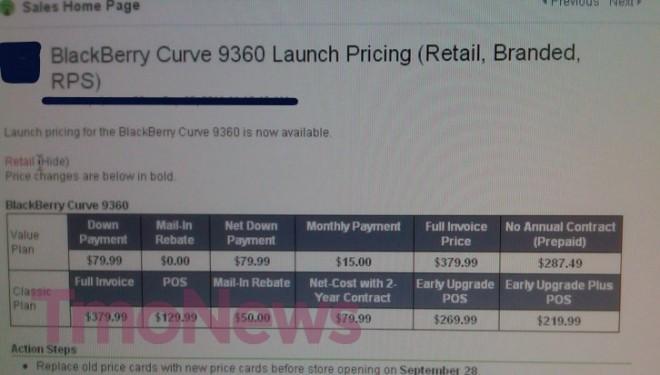 If you're sticking to your Blackberry phone through all the pressure and appeal of switching away to an alternate platform then the Blackberry Curve 9360 is your best choice. The 9360 doesn't have the same "wow" appeal as the Bold 9900 but the Curve 9360 will get the job done. Most importantly, it'll come in a price that is sure to meet most budgets at just $79.99 after $50 mail-in-rebate on a Classic plan.
If you're looking to spice up your Blackberry collection with something other than the standard black the Curve 9360 will also be launching in a Merlot. Check out the gallery below to get a feel for what the Merlot looks like up close and personal.
No matter your color preference you can pick your Curve 9360 tomorrow, September 28th online and through your local T-Mobile store.