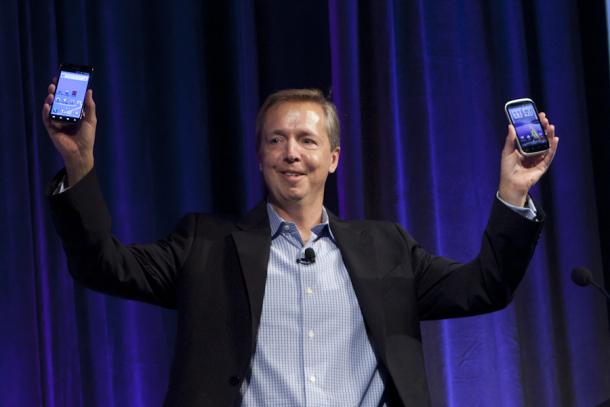 The iPhone on T-Mobile is quickly becoming a hot topic for T-Mobile CMO Cole Brodman as he addressed the possible arrival during yesterdays GigaOM Mobilize conference. It seems he wasn't done talking about the iPhone as he later took to the *official* T-Mobile (we're unofficial, no relation) blog to further discuss the possibility of an iPhone on T-Mobile:
T-Mobile Issues & Insights Blog:

By Cole Brodman, Chief Marketing Officer, T-Mobile USA

We've heard from many customers who love their T-Mobile service, but are disappointed that we don't carry the iPhone. To these customers, first, thank you for your business.  Please know that we think the iPhone is a great device and Apple knows that we'd like to add it to our line-up. Today, there are over a million T-Mobile customers using unlocked iPhones on our network. We are interested in offering all of our customers a no-compromise iPhone experience on our network.

In the meantime, we continue to bring to market some of the most advanced, cutting-edge Android devices. Today, I had the chance to take the stage at the Mobilize event in San Francisco and introduce our fastest 4G smartphones ever, the Samsung Galaxy S II and theHTC Amaze. We're very confident that these Android smartphones rival or beat any smartphone out there in terms of functionality, speed, overall experience and features – including the iPhone.

Android has evolved quickly from geek to chic.  In many ways, Android is rivaling and even outpacing the iPhone, including consumer adoption, market share and capabilities like support for faster 4G networks. Moreover, Android offers consumers the freedom of choice. You can choose from a variety of colors, screen sizes, slide-out keyboards, price points and customization options, as well as enjoy the numerous benefits of open source innovation, cloud services and amazing apps.

This is why, for now, our focus continues to be giving customers the best that Android has to offer, coupled with 4G speeds that let you browse the Web faster than on average home internet*.

Check out our latest and greatest in Android 4G: www.t-mobile.com
So…for the moment it seems as though the proverbial T-Mobile ball is completely in Android's court. Blackberry and Windows Phone 7 seem to be a distant third place on T-Mobile's priority list.