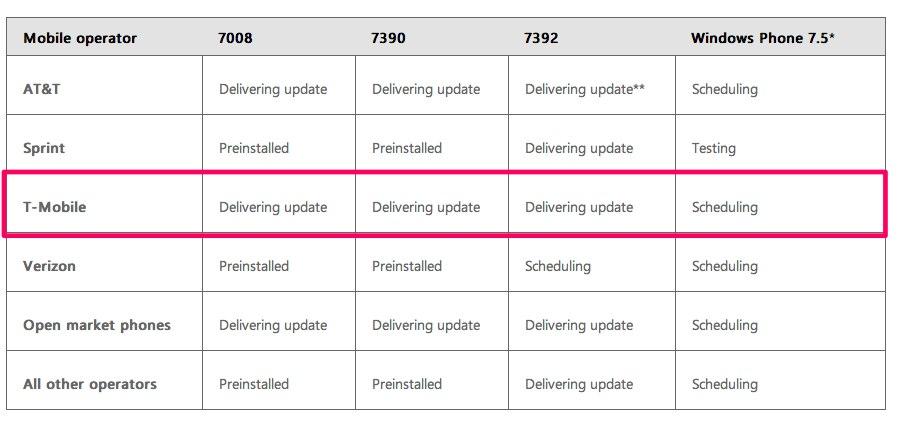 Microsoft has refreshed their "Where's my phone update" page this morning for Windows Phone 7 "Mango" information and of course our attention went to finding where T-Mobile stood on the update. Well good news as T-Mobile is currently listed as "scheduling" meaning that Microsoft expects to deliver the update in less than 10 days.
"Microsoft is scheduling the update for delivery. This phase typically lasts 10 business days or less."
Of course future HTC Radar 4G owners won't have to worry about the timeframe needed to deliver the "Mango" update as the Radar 4G comes "Mango" ready. Microsoft will need to update this table to "Deliver" the update which will likely start with a small test group first in order to ensure the update process is moving smoothly. Once that determination is made the update will be opened up on a broader basis.