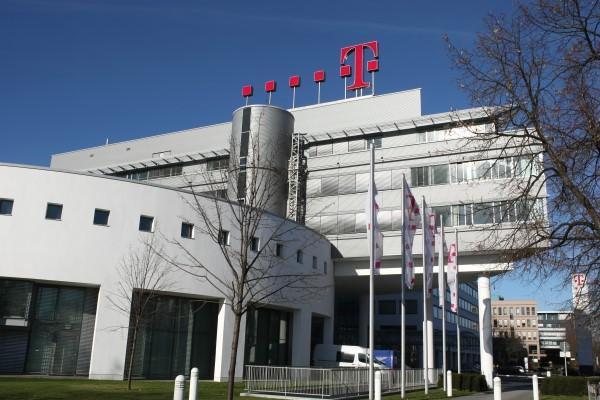 Not to be outdone by AT&T, Sprint and FCC responses Deutsche Telekom has just released a short statement regarding the Department of Justice announcement earlier this morning. Executive Vice President of Deutsche Telekom Philipp Schindera had this to say:
On August 31, 2011, the United States Department of Justice (DOJ) informed Deutsche Telekom that it will file a complaint in the U.S. District Court for the District of Columbia seeking a permanent injunction blocking the proposed stock purchase agreement between AT&T and Deutsche Telekom under which AT&T will acquire T-Mobile USA from Deutsche Telekom.

Deutsche Telekom is very disappointed by the DOJ's action, and will join AT&T in defending the contemplated merger against the complaint in court. DOJ failed to acknowledge the robust competition in the U.S. wireless telecommunications industry and the tremendous efficiencies associated with the proposed transaction, which would lead to significant customer, shareholder, and public benefits. We appreciate the DOJ's willingness to discuss possible remedies to address the competitive concerns.

About the Transaction: On March 20, 2011, Deutsche Telekom entered into a merger agreement with AT&T pursuant to which under AT&T will purchase 100% ownership in T-Mobile USA from Deutsche Telekom in a cash-and-stock transaction valued at approximately $39 billion.  Deutsche Telekom will take an approximate 8% stake in US telecommunication company AT&T.
Updated with T-Mobile USA statement to employees:
Colleagues,

By now you have heard the news that the Department of Justice (DOJ) has filed a lawsuit to block the AT&T and T-Mobile merger in U.S. District Court.  We were surprised by this sudden announcement, and  DT will join AT&T in challenging the DOJ's case in court.

DT and AT&T believe the DOJ has failed to acknowledge the significant consumer benefits of this deal.  DT remains convinced that bringing together these two world-class businesses would create significant benefits for customers and the country.

While this action is addressed in Federal court, the best thing you can do is continue to focus on strengthening our business and offering world class customer service.

Customers have many reasons to choose T-Mobile—from the great value we offer, to compelling devices running on America's largest 4G network and our leadership in customer service and satisfaction. Working as a team, we will continue to prove there's no better time to be a T-Mobile customer.

Let's build upon the positive momentum we've created in recent months.  We have a great team here at T-Mobile, and I know you will join me in ensuring that, no matter what, 'I Am T-Mobile Count on Me.'

I promise to make more information available to you in the coming days and weeks on OneVoice and through your leaders as this news develops.

Thank you for your ongoing commitment and support.

Regards,
Philipp Humm
CEO & President
T-Mobile USA