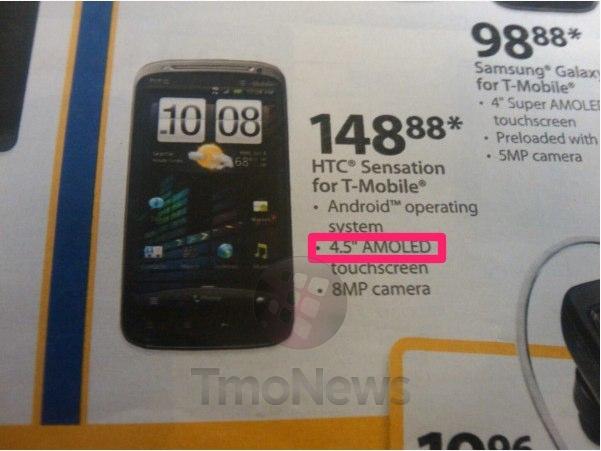 While Walmart has already been selling the HTC Sensation 4G for a few days now, their most recent Sunday circular shows the official pricing  as $148.88. Of course they are also claiming the Sensation 4G has a 4.5″ screen so someone at Walmart didn't do their homework. That's still not as bad as T-Mobile's website claiming the phone is capable of 42Mbps HSPA+ 4G speeds though so we'll give Walmart a pass on this one. T-Mobile has since updated the page by the way to reflect the actual speeds.
Walmart's price is a full $100 less than T-Mobile's pre-rebate pricing so definitely look up your local Walmart and give the Sensation 4G a spin!
Thanks everyone who sent this to me!