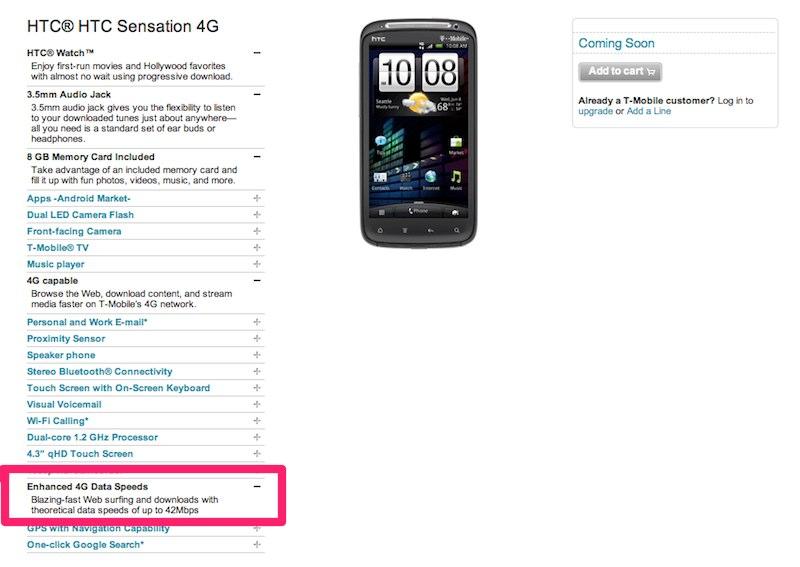 It's unfortunate when website hiccups like this occur as future Sensation 4G owners are possibly led to believe that the phone will support these kinds of speeds. The reality is the Sensation 4G, like all good HTC phones in the US running on the T-Mobile network, has the standard HSPA+ radio that supports 14.4Mbps speeds. The HTC product page for the Sensation 4G confirms the 14.4Mbps download speed max so we'll just chalk up this T-Mobile.com error as a misprint.
We might have hoped that the Sensation 4G would be the first T-Mobile phone to take advantage of their new HSPA+ 42Mbps rollout but unfortunately we still don't know what the first phone will be to take advantage of that. As of right now that honor is alleged to fall to the Samsung Hercules, the rumored superphone coming to T-Mobile sometime in August but that's about as far into the rumor category as rumor can get.
Right now the Sensation 4G is arguably one of the top Android smartphones on T-Mobile and with reviews steadily streaming in there is a lot to like and even a lot to love about this device. Who is counting the days till June 15th?