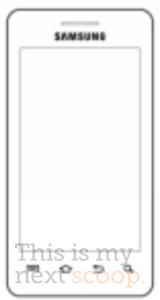 The boys over at Thisismynext.com are running quite the scoop with codename "Samsung Hercules." With a possible arrival date of August this one has some time to mature but the Thisismynext crew has quite the spec breakdown:
4.5″ 480 x 800 Super AMOLED Plus display
Android 2.3
NFC Support
42Mbps HSPA+ capable (category 24 HSDPA and category 6 HSUPA)
AWS plus 850/1900 MHz…they claim support for AT&T's 4G will be here if the merger succeeds which interesting considering this phone is scheduled for August and the deal won't close till next year?
Preliminary measurements of 5.16 x 2.76 x 0.37 inches, resembles the AT&T Infuse 4G
16GB internal ROM, 1GB internal RAM, expandable microSD memory up to 32GB
Qualcomm 1.2GHz dual-core APQ8060 processor??
8 megapixel camera with 1080p video capture and front facing camera for video chat
Micro USB transfer for HDMI
These are certainly some impressive specs and if they come to fruition will make for quite the beastly phone. This might be why Thisismynext claims this phone is tagged for the "over $350" price category. Let's see how this one develops.