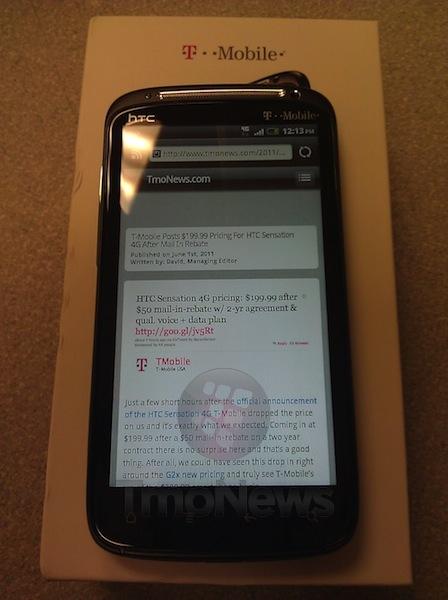 Since the first few Sensation 4G's were sold from Walmart a few days before June 15th a small number of Sensation 4G owners began to complain about data connectivity issues. Some users find themselves stuck on a 2G network having dropped off from 4G, some are suffering intermittent data issues with data working one minute and cut out the next. As it turns out there is a legitimate reason these phones have done this and the fixes are actually quite easy. T-Mobile's own forums saw the issue start sometime around June 10th and thankfully in no time at all they've been able to pinpoint the problem.
So what are the fixes to those of you who might be suffering from data connectivity issues?
The SIM card: If you are using a 2G SIM, perhaps the one you had before you purchased your Sensation 4G then this is a likely culprit and should be swapped out at your local T-Mobile store for a 3G/4G SIM. Your best best is just replace it with the SIM that came in the box.
Ensuring that your data plan is properly provisioned with a 4G data plan. Customers who are on grandfathered plans, blackberry plans etc should make sure your Data SOC is on a 4G plan.
If the above problems don't work (and they should) the last resort is to do a little tinkering around by dialing: *#*#4636#*#* and then press "Phone Information" > Toggle Ciphering to OFF > Turn off Radio > Turn on Radio > Toggle Ciphoring to ON.
That's it, the fixes are that simple and as you can see this problem isn't really a phone problem at all. The Sensation 4G doesn't appear to be suffering any sort of a horrendous software issue and the phone can be fixed within a matter of moments. Hope these fixes help you!