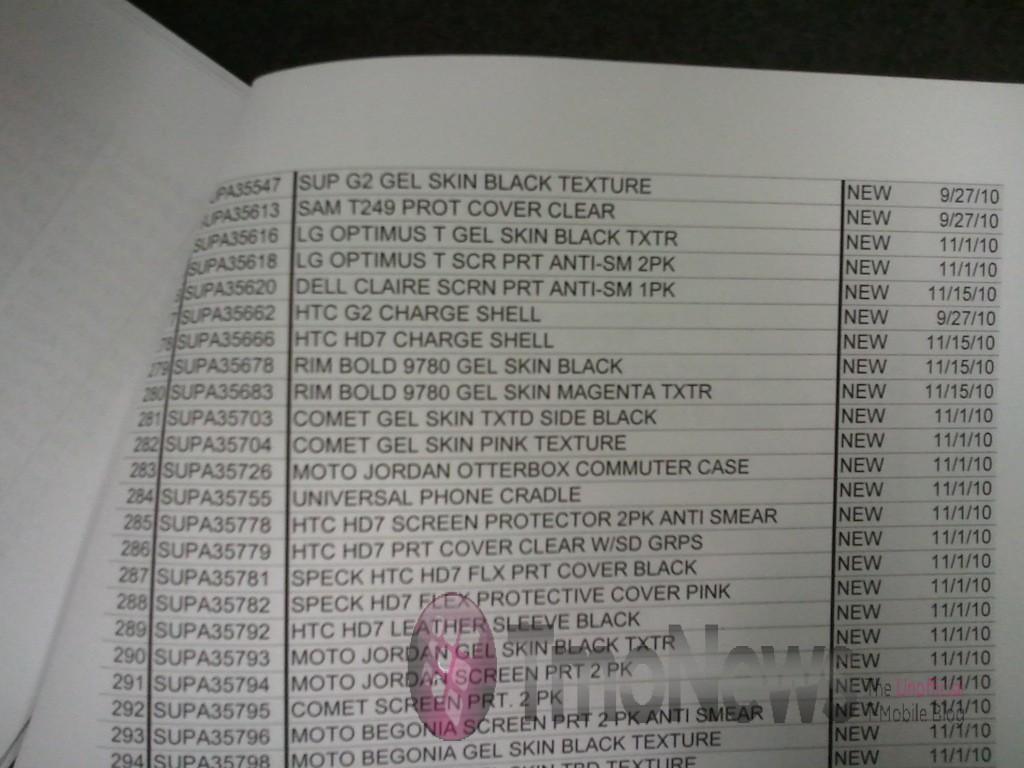 Update: Remember, the dates listed are NOT the dates the phones will be received or sold, this is just an accessory list and the dates are when accessories for these devices will likely be shipping or received by stores!
Well what do we have here, the golden ticket? No. So what is it? Well one of our super ninjas just made Christmas happen in September with some information regarding upcoming and future T-Mobile handsets. By now you've already scanned this document at least 4 times and you can see it is just full of goodies. From the Windows Phone 7 HD7, to the unknown "Comet and Dell Claire" to the Blackberry Bold 9780 to the drum roll please…LG Optimus T! Boom, we have the Moto Jordan (which of course we now know is the Defy) and the Moto Begonia there and ready to be discovered. This all sounds like that leaked roadmap from a while back doesn't it? Things sure are shaping up nicely from that roadmap aren't they?
Seriously, by now you guys are already looking at this image again…so really, check out the whole thing, if this is legit and we have faith in our ninjas then T-Mobile is definitely ready to come strong this Holiday season and we welcome it, oh do we welcome it!
As for the Dell Claire and "Comet," I'll be digging because we have zero idea as to what they are, but we definitely want to know!
Oh and P.S., come back tomorrow for one more shot with just one more device hanging around!