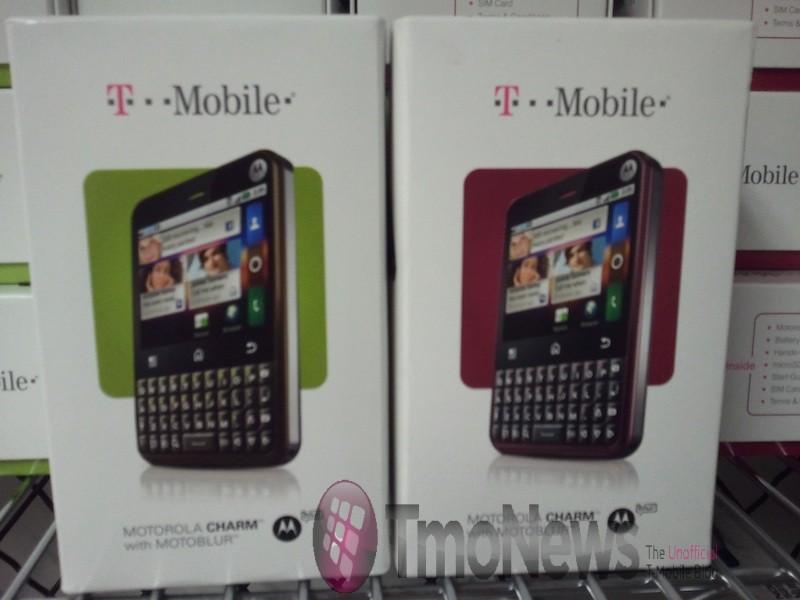 It's almost August 25th, meaning the Motorola Charm launch is practically upon us. As you can see from the photos, Charm handsets have been arriving at T-Mobile stores as the staff preps displays for the big day. As we previously reported, look for this handset to go on sale for $74.99 on contract and $269.99 off-contract. I for one will definitely be purchasing one.  Reminds me of my old Blackberry days.
Oh, and click here for a hands on video.
Anyway, will anyone of you be picking this handset up? Let us know below!