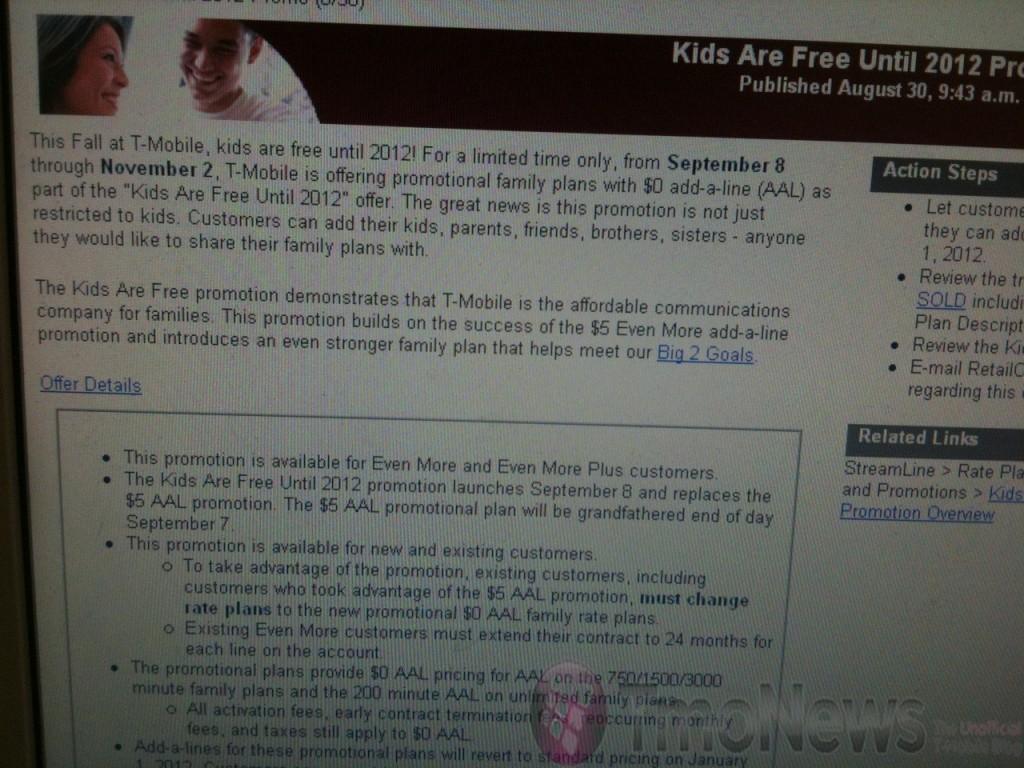 UPDATE: Based on the comments below, many of you were curious as to what "standard add-a-line pricing" would be after the promotional period ended, so we went out and confirmed it with our ninjas.  After January 1st, 2012, $0 promotional lines will have a monthly fee of $5 for Even More Plus 750 min/1500 min/3000 min; $10/month for Even More 750 min/1500 min/3000 min and Even More Plus 200 min; and, lastly, $15/month for Even More 200 min plans.
Remember that $0 Add-A-Line Family Plan Promotion we told you about last week?  Well, it's definitely coming and, thanks to our ninjas, we've got exclusive details on the promotion.  Beginning this Fall, Magenta will be running a new promotion called "Kids Are Free Until 2012".  This promotion, as we've stated last week, will run from September 8th through November 2nd, with the current $5 promotional plan becoming grandfathered at the end of September 7th.  The promotion (which isn't just restricted to kids) will allow customers to add an additional line for the best price of all, $0 (yes, free).  But there are some requirements/restrictions.  The offer is available to both new and existing Even More and Even More Plus subscribers.  To take advantage of the promotion, existing customers must change to the new promotional $0 add-a-line family plan. Additionally, Even More subscribers will have to extend their contracts 2 additional years for each line on the account.  The offer is only valid on the 750 min/1500 min/3000 min family plans and 200 minute unlimited family plans.  Activation fees, early termination fees, and taxes still apply to this offer.  On January 1st 2012, the $0 promotional price will revert back to standard add-a-line pricing.  T-Mobile will notify customers via a free SMS message prior to the price change.
Pretty sweet deal, if you ask me! What say you?