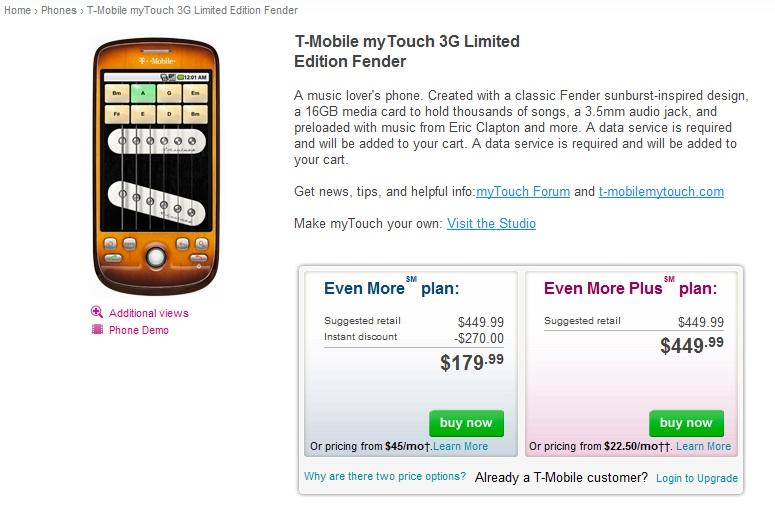 Music lovers today is the day you've all been waiting for!  The myTouch 3G Limited Edition Fender is now available for $179.99 with a new 2 year contract. Along with the Fender inspired casing, the Fender myTouch includes a 16GB MicroSD memory card for all your tunes, and adds a nice 3.5mm headphone jack.  Of course you probably already knew this bad boy was coming thanks to us. Not liking that wood finish you say? Well then, you can pick up a Motorola Cliq with a nice full QWERTY keyboard for the low price of $99.99 with a new 2 year contract. And if you really don't want all the bells and whistles smartphones come with, you can pick up a Sony Ericsson Equinox in the shade of Ocean Blue starting today! Also be sure to check out these insane deals as well!
Leave your thoughts in the comments!
UPDATE: The myTouch 3G LE Fender also inlcudes 288MB of RAM, a significant increase from the original myTouch 3G that had 192MB of RAM.